Winning The Best Security Contracts In A Growing Industry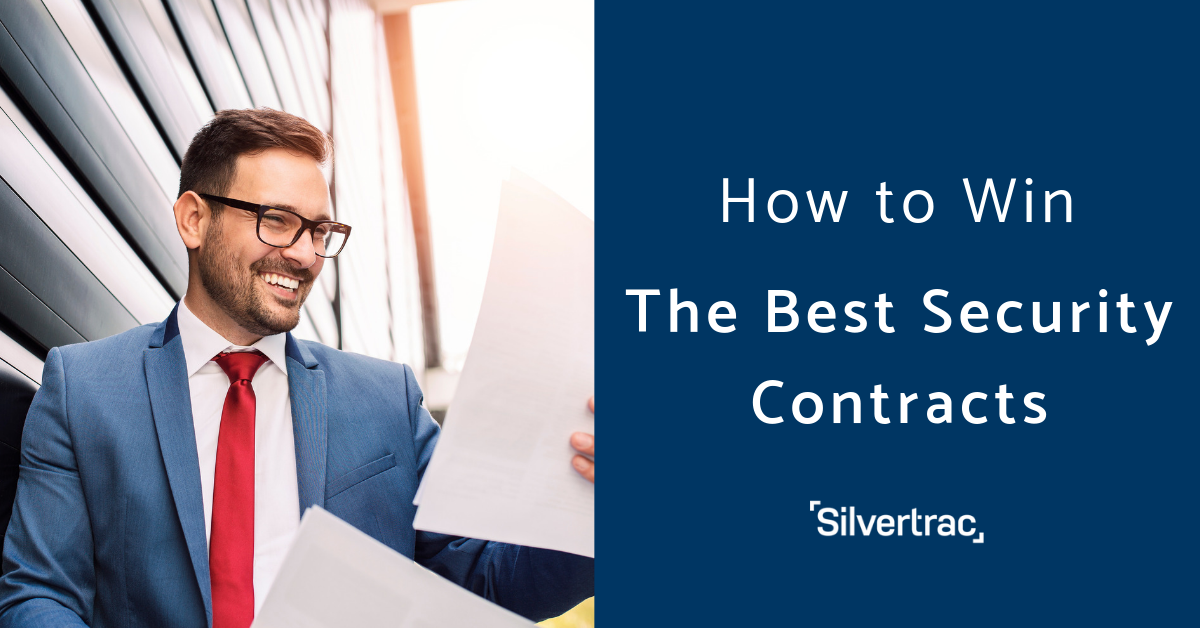 As an industry with a 10% annual growth rate, the competition and the number of potential clients in the physical security industry is growing. As competition increases, security buyers can be more particular with which guard companies they choose to deploy on their properties. As a result, greater evaluation of your brand's image, standards and perceived value of service can lead to a larger market share.
A well-executed security sales & marketing plan has always been important in acquiring new security contracts, but it's no longer enough. Clients now choose which security companies they contract by evaluating their overall industry knowledge & experience, customer referrals, licensing, price, and their technology stack. Because of this, it's essential to evaluate each of these components of your own company to create a compelling image that conveys quality.
Industry Experience and Referrals
One of the first things your potential business clients will research is your credibility and history in the security industry. Reviews and previous customer feedback are key factors in which you will be evaluated for security contract bids. A solid way to prove you have what they need is through referrals from previous clients. Having these referrals handy, like on your website, will strengthen your company image. It's one thing to tell a potential customer about the quality of your services. But having a relatable buyer who you've impressed assures they will have a positive experience utilizing your services & will make a much stronger impact on the lead.
Another easy way to get a leg up on the competition and show possible clients that you are a driving force in the security market is through customer reviews. There are dozens of platforms online where people can share reviews of business interactions i.e. Yelp, Google, and even Facebook. Try asking any of your former, happy clients to write you a review, and share those reviews across your website, on social media, and with prospective clients during the sales process.
The Right Price
Intuition would tell you that the lowest price will attract the most customers, but this doesn't always hold true. Undercutting another security company's prices may undercut the perceived value of your own services. Don't worry about being cheaper than your competition, as this may put your value in question. Instead, focus on setting your pricing at similar rates and market yourself as the premium option. As long as you can prove your value, people are happy to pay more. You get what you pay for; right?
Additionally, be willing to create flexible pricing options for your prospects. Tailoring your services to your potential customers' budget will prove that you understand the needs of their business, and will only increase your chances of winning the bid.
Training and Licensing
Licensing your security business through the Bureau of Security & Investigative Services (BSIS) allows you to legally employ security officers. In order to qualify for a Private Patrol Operators (PPO) License, you must fulfill certain requirements, which can be found on their website. One of the most important is having liability insurance, which can be obtained from a number of different firms. Research your options, and choose what's best for your company. With proper licensing and insurance, you can put potential clients at ease by proving the lawfulness of your operation.
Training your security officers to be well prepared, as well as testing them rigorously, is another great way to increase customer satisfaction. On-the-job training and third party programs are both good ways to make sure your officers are qualified. Up-to-date certifications & training throughout your company is a must for any growing firm, and it is the first step in assuring quality to future customers.
Technology
Maintaining a consistent flow of communication between the customer & your business is equally as important as training your employees. Ideally, all officers would maintain a high level of professionalism at all times. But that's not always the case. Integrating some form of security guard management system will allow you to easily communicate what your guards do in the field with the client and close the feedback loop. Showing off this type of tech during the sales process will only increase your probability of closing the deal.
Implementing technology like this is a great way to prove to your prospects that your services are cutting edge and modern in an industry typically thought of as "behind the times". There are few better ways to push a "premium" brand image than with state-of-the-art technology that optimizes your operations.
Each of these components plays a role in the creation of a compelling company image and should be evaluated separately. However, when combined they have the potential to bring your company to the next level.