Empowering Civilians with Security & Safety Training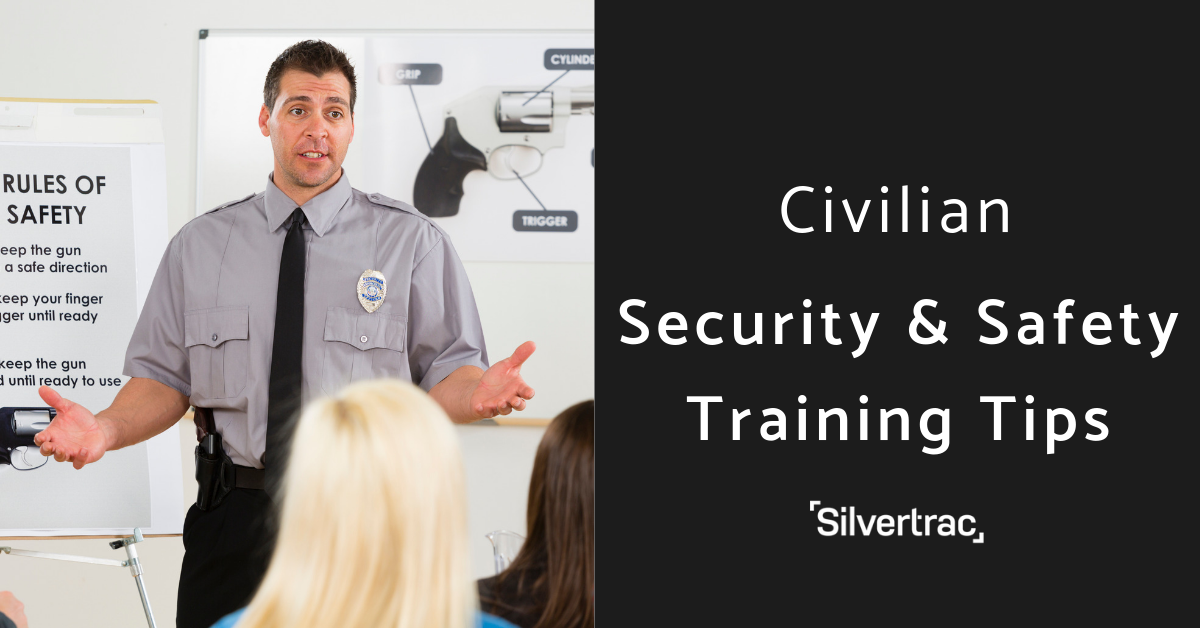 In one of our recent Silvertrac Extra blogs, we chatted with Private Force International (PFI) co-founder Jonathan Alvarez about increasing crime rates in the United States and how the private security industry can help combat it. Just to recap, the data supports the notion that reported crime is decreasing. However, the data also tells us about 50% of crimes are not being reported at all, which is far more concerning.
Alvarez attributes the increase in crime to an overall lack of values that stems from an individual's upbringing & a lack of morality. A root cause that can only be fixed from within the home.
So if we can't fix the root cause, what can those of us in the security industry, do to help?
We can start by bringing security & personal safety training directly to the people. Security guard companies can foster civilian empowerment by increasing the overall safety knowledge of residents in the areas they serve. But sadly, security personnel won't always be there at the time tragedy strikes. But the security industry can give civilians the tools & training techniques to know what to do when that time comes.
Workplace Safety Courses
Personal safety is every individual's own responsibility. Law enforcement & public safety personnel are often just a dial away. But between long dispatch times and overworked departments, it's become more important than ever to have the skills that could protect you and your family.
Security companies can work with local organizations & businesses they work with to train employees & their family members on basic safety skills.
Basic safety training empowers non-security personnel to act appropriately and efficiently when an incident occurs. Often times, civilians with little to no knowledge of safety-procedures panic when they experience a scary situation. Knowing how to keep calm and identify the next best steps can help to keep the individual and those around them safe.
All workplace safety training programs should cover, at the minimum:
Violence Prevention
De-escalation Training
CPR & First Aid Training
Emergency Action Planning
More specialized office security training such as "Stop the Bleed" can also be covered by a safety specialist, depending on the type of organization being trained.
Alvarez has seen these organization-wide safety classes be successful a number of times. During his time in hospitality security, he implemented a training program that taught basic safety skills to each department, including how & when to use an active shooter bag.
Not only will this make each department feel safer and more equipped to deal with a security incident, it assisted the security team in identifying critical information about the people and property they were employed to protect. By training the departments on observational awareness, non-security employees could update security personnel with the necessary information as soon as they arrived on-site.
Personal Safety Classes
In his civilian personal safety courses, Alvarez trains on the concept of crime as a triangle. We cannot change the desire that someone has to harm others. However, we can create less of an opportunity to become a victim.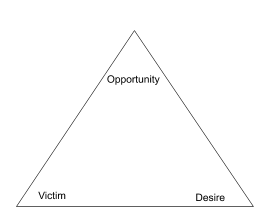 Personal safety courses cover similar topics as organizational safety courses, but are more tailored to day-to-day civilian life. Organizations should offer different types of personal safety courses, depending on what you are looking to learn and what you are comfortable with.
Women's self defense training courses have gained popularity over the years, as it is a safe environment for women to discuss their own encounters, learn from one another, and develop the physical skills necessary to fight off potential assailants.
Community Integration
Community involvement is essential to building strong, trusting relationships between security officers and the community they are protecting. During a security company's first shift at a new location, it is important the guards on shift are friendly & inviting: introducing themselves, asking if the community has any questions, and letting the community know how the officers can assist them.
"Meet & Greets" can be a great way to continue enhancing these relationships. As the community becomes more comfortable with the security officers, they will be much more likely to alert them when something goes wrong, be less defensive when an officer approaches them, and feel more secure in their environment.
It is very important that security personnel build an open line of communication and trust with the people they are protecting on a regular basis.
These positive relationships will create a better understanding of what the company has to offer the community and curb any fears civilians often feel when they come in contact with an armed or unarmed guard.
The Security Company How-To
All of these tactics are great in theory, but how are security companies supposed to implement them? Especially when one of the biggest issues security companies encounter is officers who are reluctant to work with civilians...
It starts with hiring! Don't hire Officers that immediately say they don't want to work with people. You can't teach someone how to want to talk to people. You can only help them expand their communication skills if they are open to learning.
Supervisor On-the-Job Training - Supervisors should be outgoing, friendly, and ready to talk to community members at all times. Officers should shadow this behavior in the field, learning from their superiors.
Interpersonal Training - Interpersonal communication is the communication between individuals. It is how we learn about others' feelings, opinions, etc. This can be the most challenging to implement, as a security company may not have the budget or bandwidth to run training like this. However, if a company does have the ability to run this type of training, it is an invaluable asset to their team.
Looking for more ways to integrate with the community? Subscribe to the Silvertrac Extra!