Physical Security Technology Advancements & Implementation Benefits
November 6, 2020, 8:45 PM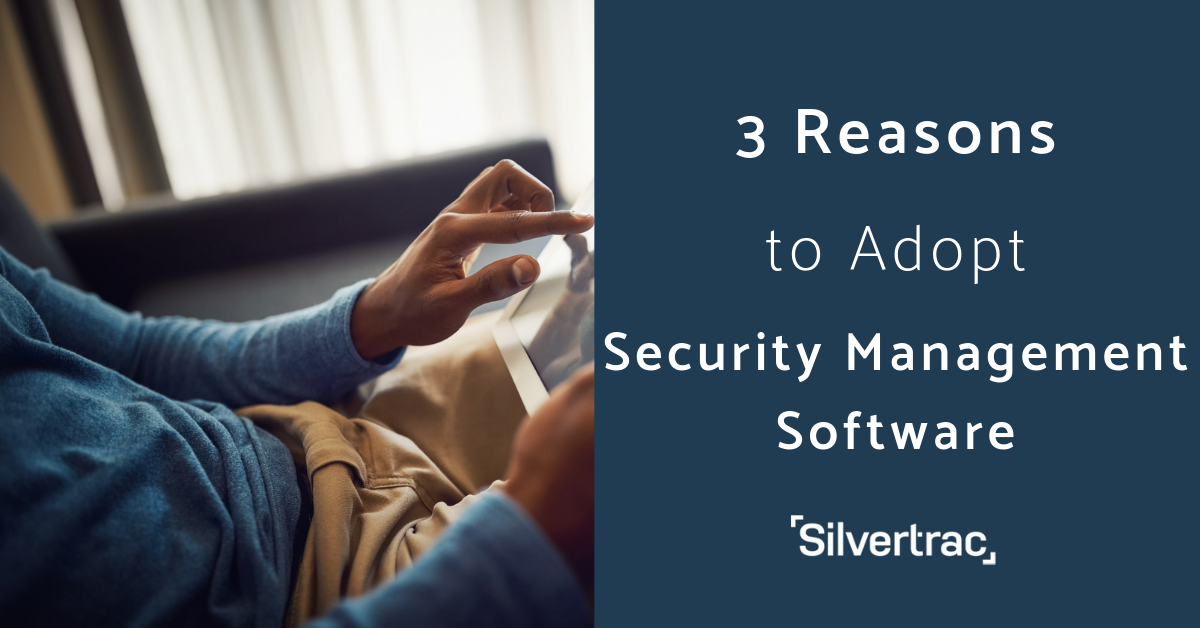 It's no surprise that technology is having a huge impact on the physical security industry. Long gone are the days of paper reporting and sliding incident reports under your clients doors. The security companies that experience continued success are the ones that adapt and stay current with the latest technologies.
But just saying "you need security technology in your business" is too simple. New physical security technologies come out all the time that solve for a lot of different problems. It can be hard to figure out the technologies that are necessary for your security company.
This article will walk you what to consider before implementing physical security technology and how it can benefit your company:
Types of Physical Security Technology
What Technology Do you Need?
Benefits of Technology
Types of Physical Security Technology
Every year it seems like there are more and more technology solutions geared for physical security. Some are very different from anything offered before, but many of them fall into the same general categories. There are 3 main security technology types that are important for a wide variety of security companies.
Guard Management Software
Guard management software is not a new type of technology, but that doesn't mean it's not extremely important. In fact, every security guard company can benefit from implementing it.
There are two different types of guard management software: simple and advanced. The simple solution allows for better incident reporting, automated daily activity reports, and GPS-tracking. Advanced solutions have much more customization and can have features like a GSOC and lone worker protection.
Remote Guarding Technology
With the rise of remote work this year, there are many technologies that can make remote guarding services better. Cameras are the obvious first step to effective remote guarding. But new technology that can be used along with cameras are becoming more popular.
Artificial Intelligence (AI) technologies like ROG, pdActive, and icetana are improving the effectiveness of standard security cameras. These AI technologies can analyze more information than a guard watching a camera feed and can greatly improve incident response.
Physical Security Information Management Systems
Physical Security Information Management (PSIM) systems collect and manage information from various security systems used in a company in one central location. PSIM systems are usually best for security companies that use many different types of technology and collect a lot of data.
If you run a wide range of security services - like remote guarding services, access control, mobile patrol, and standing guards - a PSIM system is critical to running an efficient operation. You can learn more about physical security information management systems here.
What Physical Security Technology Do You Need?
Now that you know what kind of security technologies are available, it's time to figure out which specific technologies you need in your company. There are a lot of factors to consider, so start simply with these questions:
What problems are you trying to solve and, ideally, what does a solution to that problem look like?
What processes do you feel take too much time? (especially of ownership or supervisors)
Of the security services that you offer, which ones do you feel could be run more efficiently?
Once you start to answer these questions, you should have a better idea about which technologies you can get the most use out of in your security company. The services you offer should - for the most part - dictate your security technology needs.
For example, if you run a small operation and currently only use 1 or 2 technologies, you probably don't need a PSIM system. But security companies that offer extensive video monitoring should probably consider how they can implement AI with their cameras.
One thing is for certain - every physical security company can benefit from guard management software. At this point, it is pretty much standard in the industry and most clients have come to expect that their security provider has it.
Download this FREE Guide to Buying Guard Management Software
No matter what technology you decide to implement, there should be one consistent goal: Your security technology should increase your bottom line. Obviously most technology solutions will cost money to use, but ultimately they should help you run your business more efficiently and increase profit margins.
Benefits of Physical Security Technology
There are a number of other benefits of modern security technology. Here are just a few of the ways that physical security technology can advance your operation to the next level.
Increased Accountability
No organization likes to think that their team members are cutting corners. The good news is, guard management software is a great way to prevent it from happening. Features like live GPS mapping and breadcrumb tracking & geo-fencing enable supervisors to keep track of their staff in real-time to ensure that they are completing their tasks and responsibilities.
Guard tour functionality also allows supervisors to determine their officers' strengths and weaknesses. High-performing officers can be properly acknowledged and promoted, and under-performing officers can be given the additional training needed to strengthen their skills. Aside from happy clients with secure properties, employee satisfaction will rise.
Increased Automation
All 3 of the technology types listed above allow you to automate operations in your security company. When done the right way, automation can save you lots of time.
Physical security information management systems conveniently pull together all of the most important information. Artificial intelligence software can free up hours of payroll that you would normally have to pay to monitor camera feeds. And guard management software can save you time by automatically generating daily activity reports that get sent directly to clients.
All of this allows you to focus more on what really matters - running the security business. Whenever you're looking to invest in physical security technology, always think about the level of automation it will bring to your company.
Better Data
Security company clients want insight into what is happening on their properties now more than ever. Plus, business owners rely on information to make better business decisions.
There is no better way to get the information you need for you and your clients than through collecting better data through your physical security technology.
Guard management software can do this with tools like issue monitors and client portals. Management and system administrators can log-in for real-time data and automated reports. This type of real-time data proves the value of a security company all at their fingertips. It shows the steps taken to mitigate an incident and the time it took to do so.
Closing
There is no doubt that technology is a driving factor in modern-day business development. It's no different when it comes to the physical security industry. To cater to current-day security needs, implementing physical security technology is the future of the industry.