October 27, 2016, 3:00 PM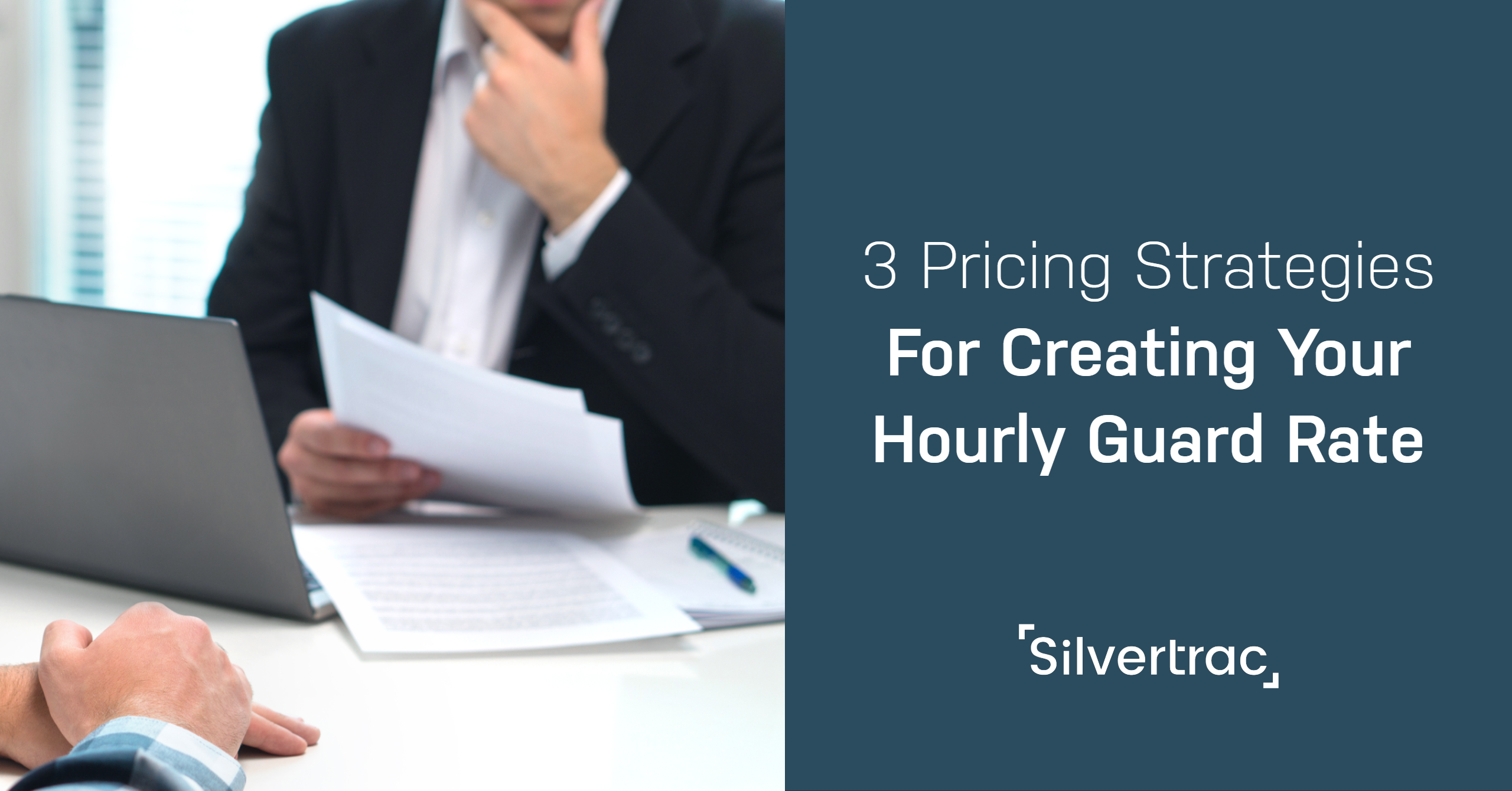 Success in the security industry starts with developing pricing strategies that resonate with potential clients. No two clients are the same, and honing multiple strategies increases the value of your services while maximizing your profits.
Here are some models to choose from when creating your hourly guard rate and deciding how to price your security guard services:
Strategy #1 - Simple Mathematics
The easiest way to price your services is by crunching the numbers. Using a mathematical formula to determine your material, labor, and overhead costs plus a reasonable margin allows you to create a baseline for your pricing. The strategy can be used safely and effectively with clients whose security needs are going to remain relatively the same for as long as you will be contracted with them, i.e. for a storefront, a warehouse, etc.
The secret to successfully using the simple mathematics model is to include a reasonable and fair profit margin within the equation. For operators of security service companies, this should be equal to 3-5% of the total cost.
Strategy #2 - Competitive Comparisons
You can gain a considerable amount of insight by looking at what the competition charges for their security services. The more research you conduct, the clearer the picture will become. When using a cost-competitive model for pricing your services, always be sure that you are comparing apples to apples, and oranges to oranges, for example:
Consider the level of training and experience their guards have under their belts.
Factor in the types of services they offer, and the types of clients they provide security services for.
Include incidentals and add-ons in your comparison. These sometimes hidden expenses can have a significant impact.
Competitive comparisons work so long as you consider all the factors that go into your competitor's pricing. If you leave any factors out, you could price yourself below the reasonable market rate. Doing so means you will be leaving money on the table that you could be using to grow your business and overtake your competitors. In a worst case scenario, it also means you could price yourself right out of business.
Strategy #3 - Focus on Value
This is a strategy that's best employed when you are confident that your services are the best in the business. It is risky, but potentially a very rewarding approach. When you focus on customer value & success, you focus on two things. For starters, focus on the amount of money you can save your client. If your client is losing $30,000 in stolen goods each month, and your services cost $10,000, you can promote the $20,000 they will be saving by contracting your security company.
Similarly, you can focus on the value of your services. If your security guards have 100 hours of training under their belts, or if your clients include top tier companies, then you can command a price based on your reputation. There is a risk, and you may find that you lose potential customers as they may not require or can't afford the levels of service you are able to provide. But you may only want clients who needs high value services above all else.
Routine monitoring of the effectiveness of your pricing strategies is essential. This should be done monthly to ensure that your strategies are spot on target. If you notice sales lagging, or clients deserting you for a competitor, adjust your strategies to meet changing market conditions. Staying on top of it and remaining flexible is the key to long-term growth and profitability.
Another way to increase value is by keeping your best guards employed. Here at Silvertrac, we've developed a guide to help you with this critical issue! Download this helpful guide here today.