October 27, 2016, 3:00 PM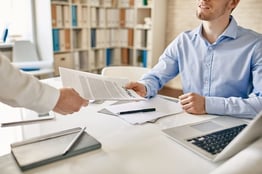 Success in the security industry starts with developing pricing strategies that resonate with potential clients. No two clients are the same, and honing multiple strategies increases the value of your services while maximizing your profits.
Here are some models to choose from when creating your hourly guard rate:
Strategy #1 - Simple Mathematics
The easiest way to price your services is by crunching the numbers. Using a mathematical formula to determine your material, labor, and overhead costs plus a reasonable margin allows you to create a baseline for your pricing. The strategy can be used safely and effectively with clients whose security needs are going to remain relatively the same for as long as you will be contracted with them, i.e. for a storefront, a warehouse, etc.
The secret to successfully using the simple mathematics model is to include a reasonable and fair profit margin within the equation. For operators of security service companies, this should be equal to 3-5% of the total cost.