7 Ways to Research Your Competitors
December 19, 2018, 10:48 PM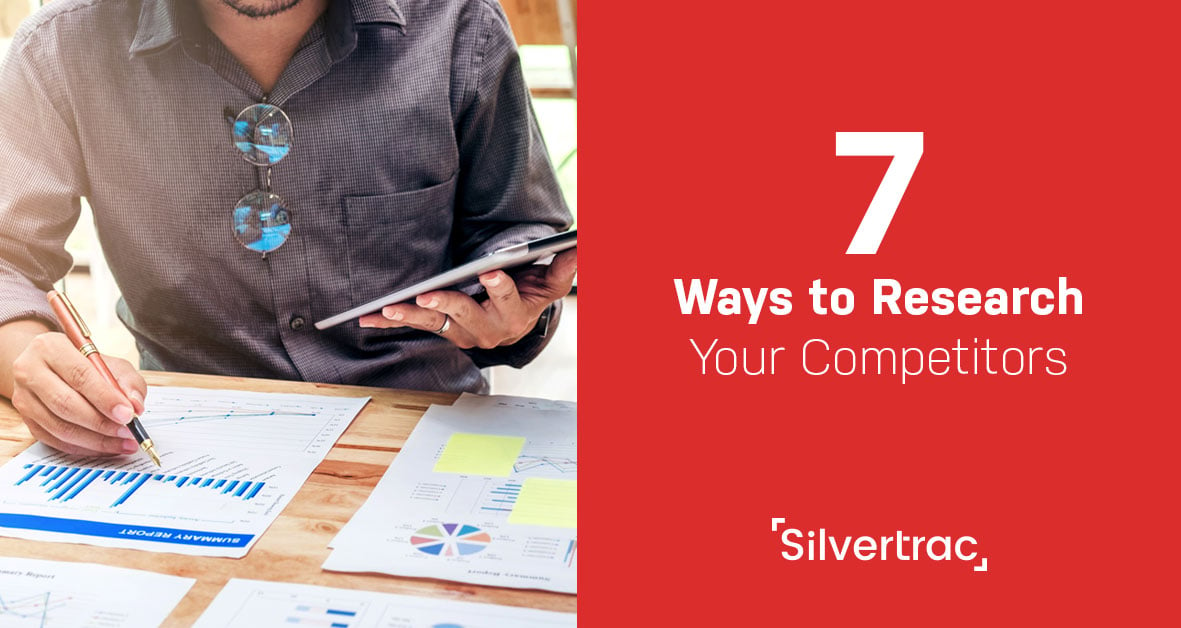 Tight margins and increasing competition make staying up to date with business trends essential for security firms. Knowing how to research your competitors — their operations, their prices, and how they provide value to their clients — gives you an advantage when it comes to your own work.
How do you effectively keep tabs on your competitors? Here are 7 tips:
1. Do a deeper digital dive.
Chances are your first stop for competitive research will be Google. Most companies maintain a website and keep a presence on popular websites like Yelp and Facebook.
However, there's a lot more valuable information online than what Google can show you. After you review what your competitors have to say, dig in and look at the nuts and bolts of their web presence.
For example, looking at a competitor's website for clues into their search engine optimization (SEO) strategy can lead to valuable insights. This can include which high-value websites they link to in their content and which keywords they target in search ads. You can take these insights and use them to guide your own online marketing plan.
One easy jumping-off point is to look at their website using a backlink research tool. Understanding what kind of links connect back to their page gives you insight into their SEO strategy. It can also provide a valuable look at what other sources are saying about them.
2. Tap social networks.
A good number of security firms use social media to engage with their customers and promote their services. When you want insight into how your competitors talk about themselves to their customers, social networks like Facebook, Twitter, and LinkedIn are the place to look.
Thanks to recent changes to Facebook's API, you can now view a wealth of data about the ads any company runs on the platform, including a full view of the ads currently running in your area. Check out how your competitors are using Facebook advertising to their advantage.
You can also use social media to research what customers are saying about your competitors. Few things are as valuable as learning how and why your competitors aren't meeting their clients' expectations. Customer sentiment research is pretty easy using popular freemium tools like Mention.
3. Keep an eye on their new hires.
Track your competitors' hiring activity on job boards and social media websites like LinkedIn. Often, a new kind of position opening up — a full stack developer or regional coordinator in a new market, for example — can telegraph a big play that's in the works.
The frequency that your competitors are looking for new officers can also be a signal of their growth rate. Be careful not to make too many assumptions, though; it can also signal high turnover or competitive hiring, especially for entry level positions. A better indicator for growth would be job openings for managers and supervisors, especially when they pop up in new turf.
4. Check with local organizations.
Not all competitor research happens online. Getting involved with your community puts you face to face with real people who can offer valuable insight to the competitive landscape.
Public records will document past and present lawsuits, liens, and other legal actions against a competitor. Local organizations like the chamber of commerce, Better Business Bureau, or regional building owners and managers associations usually track local businesses to keep their members up to date on problematic organizations.
In addition, some community registries will list companies that provide security services in the area, which can be a source for expanding your research into unfamiliar markets.
5. Go to a conference.
Industry conferences are where security companies go to show off their stuff. While your competitors are looking to establish connections with new leads, you can use their presentation to glean information about their value propositions. Watching their booth can give you an idea of which value props are connecting with visitors and which aren't.
GSX is one of the biggest annual conferences in the security industry. Walk the floor at GSX and you get a pretty good idea of what trends are driving the most conversation. Keep your ear tuned for common buzzwords and pain points.
6. Ask customers.
You probably aren't the first security company a property manager has worked with. The past experiences of your clients are super valuable for researching what your competitors are doing right (and what drove your client away in the first place).
Always ask your new clients about their previous security provider. How often did they file reports and what methods did they use? Did they use security patrol software to document guard tours and reports?
Most companies don't take a step back and ask their customer what drives them up the wall. And while you get an idea of what you can do better, you're also getting a peek into industry practices and pitfalls.
7. Ask new hires.
Your new hires are also a source of valuable information on behind-the-scenes operations at competing firms. When you hire people who are coming from your competitors, you get an on-the-ground view into their operations.
Most people won't think twice about answering your questions during a job interview — they'll be focused on making you happy so they get the job. See if you can get the scoop through targeted questions.
In Summary:
Strategies for researching competitors include:
Looking into their SEO strategy
Viewing their Facebook ads
Searching for their job listings
Checking with public records and other local resources
Attending industry conferences
Asking your clients
Asking your employees
With competition from multinational giants increasing, the importance of having a well-researched understanding of where you stand can't be understated. Knowing how to collect the right information on your competitors can make the difference when it comes to winning a new bid or saving an at-risk contract.
Make your security services a premium product with guard management software.