What Sets You Apart? How to Create a Security Value Proposition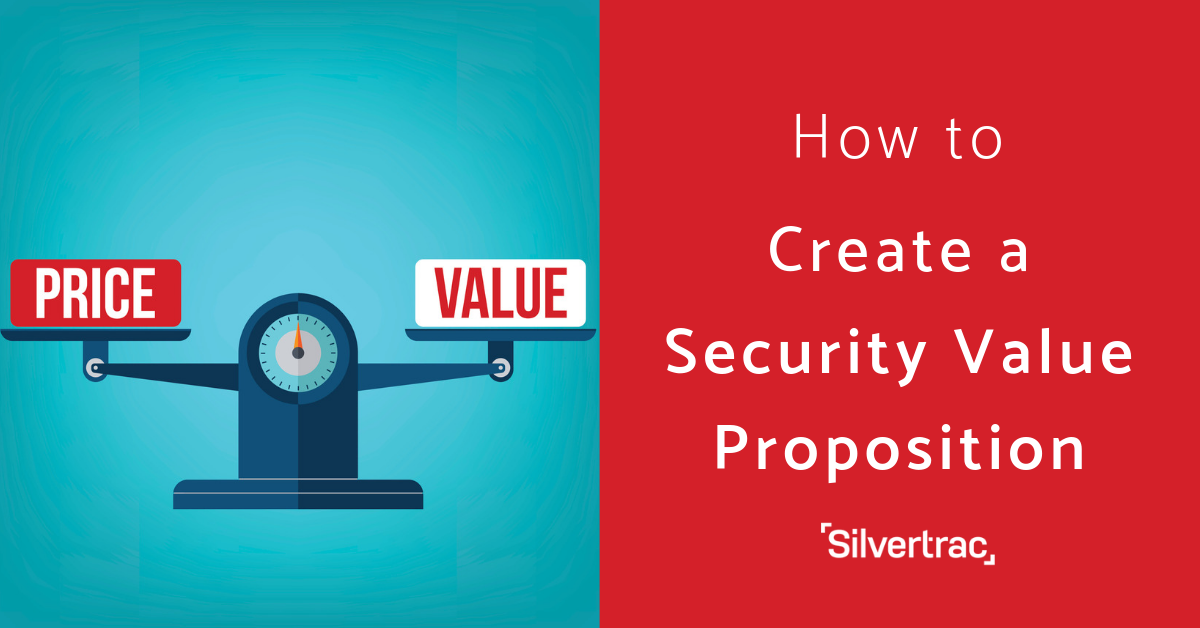 Customer value differentiation can be difficult to prove in the security industry. Competition is fierce and it's incredibly difficult to distinguish high-value services in a crowded marketplace. In this podcast, we talk about how to create a unique value proposition for your prospects & active customers.
What Is A Value Proposition?
A value proposition is defined as "a concise explanation of how your business can help solve a customer's problem". It explains the benefits of your services and why a customer should choose you over your competition.
We see a lot of companies out there who end up ignoring the value proposition as part of their security business plan, or just coming up with one for marketing purposes and don't deliver the promised services.
Your value proposition is what sets you apart when you are fighting to win new security contracts, so it's important to keep true to it from sales outreach to deal close.
Here's an example of a bad value proposition:
"XYZ Security is the industry-leading security solution. We offer highly trained officers and combine over 5,000 years of security and law enforcement experience."
What's wrong with this value proposition?
This example doesn't provide any information on the product, what problem it solves, and how it solves the problem. Not to mention, it doesn't refer to the client at all. A value proposition should feel personal to the client.
Here's an example of a good value proposition:
"XYZ Security offers 24/7/365 patrol vehicles and standing guards. By utilizing the best real-time reporting, GPS tracking, and guard checkpoint technology, XYZ is able to serve and protect our community & customers with the highest level of service."
Why this value proposition works?
This example identifies the services that the business provides (vehicle patrol and standing guards), the solution to the client's problem (protecting the client's property/community), and describes the business's exceptional service promise.
How To Present Your Value Proposition
Formulating and presenting your company in a way that it stands out among competitors is difficult. We built a simple outline to help you win more security contracts.
Headline - A one-sentence attention-grabbing explanation of the benefits that you can provide to a customer.

Sub-Headline - A two or three sentence paragraph that gives a little more specific explanation, possibly with some key-value bullet points.

Visuals - Graphs, charts, or images that illustrate your value proposition in action.
Potential Value Propositions
There are still other ways you can stand out from the crowd. One of the most obvious ways is to promote your low price-point in the bidding process. However, don't back yourself into a corner and create margins that are too thin to maintain a profitable operation.
Another way is to highlight the variety of services you provide, such as private investigations, security inspections & assessments, and mobile patrols. Promoting the full scope of your services gives the customer a well-rounded option. It benefits them to contract with a single vendor, versus multiple vendors.
Additionally, highlighting the time, money, and resources you can save a customer is an equally compelling and effective part of any value proposition. Businesses are always looking for ways to streamline and maximize their efforts. Show them how you can help them to do that!
We recommend that our customers use a security guard software as a part of their value proposition. Many of the challenges in the security industry come from a lack of transparency and ability to hold officers accountable, so implementing guard tracking and automated incident reporting can reduce a lot of client pain points.
Explaining how your company adopted technology to manage officers and deliver consistent reporting speaks to the challenges customers face daily and is a highly effective strategy for winning security contracts.
If you're still looking for some additional help, here's a great worksheet that will help you identify and express your security companies own value proposition.