How Security Companies Can Increase Their Bottom Line with Technology
November 21, 2019, 6:02 PM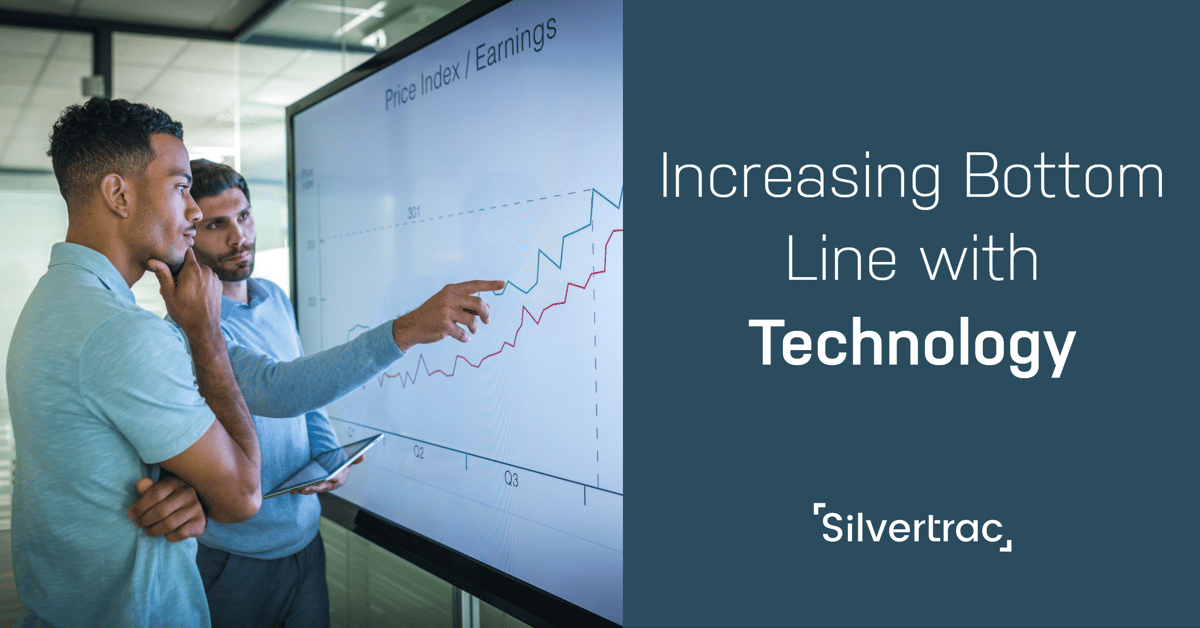 Return on investment (ROI) can make or break your security company. It shows how profitable an expense is to your business. It can help reduce waste, improve efficiency, and increase sales.
The more you focus on ROI, the easier you can improve the bottom line for your security business. Going through a digital transformation has promising ROI for businesses in any industry.
What is Digital Transformation?
The term digital transformation sounds way more complicated than it is. Digital transformation just means making the switch to digital technologies - changing the way you run your business.
If you now use email to communicate, a cell phone instead of a landline, or Google Drive instead of written documents, you have already seen what digital transformation can do.
Business owners' common objection to integrating technology into their business is "digital transformation sounds too high tech for my business."
Every business can benefit from technology integrations - and the security industry is no different. The biggest physical security companies have been making bold moves to bring in more and more technology. According to Robert Perry, these big companies start trends that will eventually be the standard in the rest of the industry.
With that in mind, let's look at how technology can directly affect your bottom line.
Not Integrating Technology Can Hurt Your Bottom Line
Let's look at another common opinion of business owners: "Digital transformation is risky. Waiting to see what happens to other companies is a safer option."
Andrew Esseff, owner of Cobalt Security Services, doesn't agree. He said that "[Security companies] should be more afraid of being bypassed by every other security company that's moving toward technology."
Businesses that wait to move on new technology end up regretting it. In the past 10 years, Uber, Airbnb, and Amazon have had huge success while taxi drivers, travel agents, and bookstores have disappeared left and right.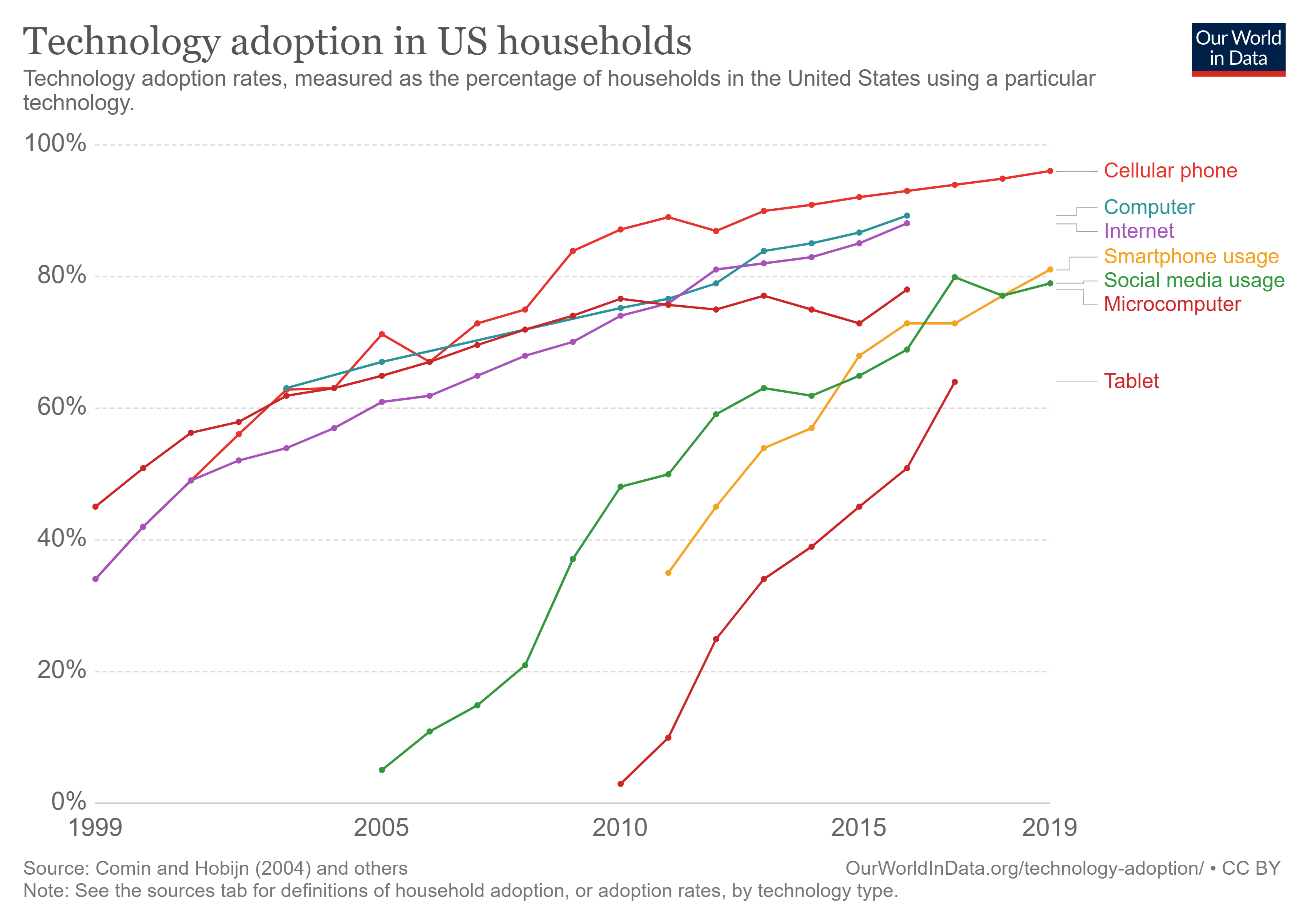 This chart from Visual Capitalist shows how quickly people have started using new technology in the past 20 years. Waiting to integrate technology can dig business owners into holes that are hard or impossible to recover from.
Deciding to Integrate Technology Will Increase your Bottom Line
We live in a world that is obsessed with information. Companies are constantly trying to figure out how to collect more of it. As uncomfortable as it can make people, there is a reason for it.
After going through a digital transformation, one retail company cut their technology spending by 40% and had four times the amount of productivity. The entire mining industry has started to use Internet of Things (IoT) technology to monitor equipment which has increased efficiency and helped to catch issues early.
Information helps businesses make better decisions that will impact ROI and the bottom line. Collecting information through technology can impact the security industry to address the three main factors of ROI.
Reduced Waste
One of the best ways to ensure you are getting your money's worth through new technology is how much it helps you cut out waste. When customers use a guard management software like Silvertrac, they reduce the number of supervisors on duty by an average of 60%.
The information that Silvertrac provides shows where the operation is spending too much money. That increase in savings more than makes up the cost of investing in the software.
Improved Efficiency
Improving efficiency can tighten up an operation and help save money where it counts. One way to easily improve the efficiency of an operation is through automated reporting. Silvertrac automatically creates summary reports that frees up the time and energy an owner or employee would normally spend to manually create one.
Increased Sales
Just like any other business owner, a prospective client will make better decisions when they have access to more information. The information that you can gather through Silvertac will give potential clients the information they need in a convenient client portal.
Using this information in sales pitch will prove to clients that you are going to make decisions that will benefit their business.
Want to use technology to make more money and increase efficiency? Schedule a demo with our experts today and see how easy it is to start making better decisions with the best security guard management software.