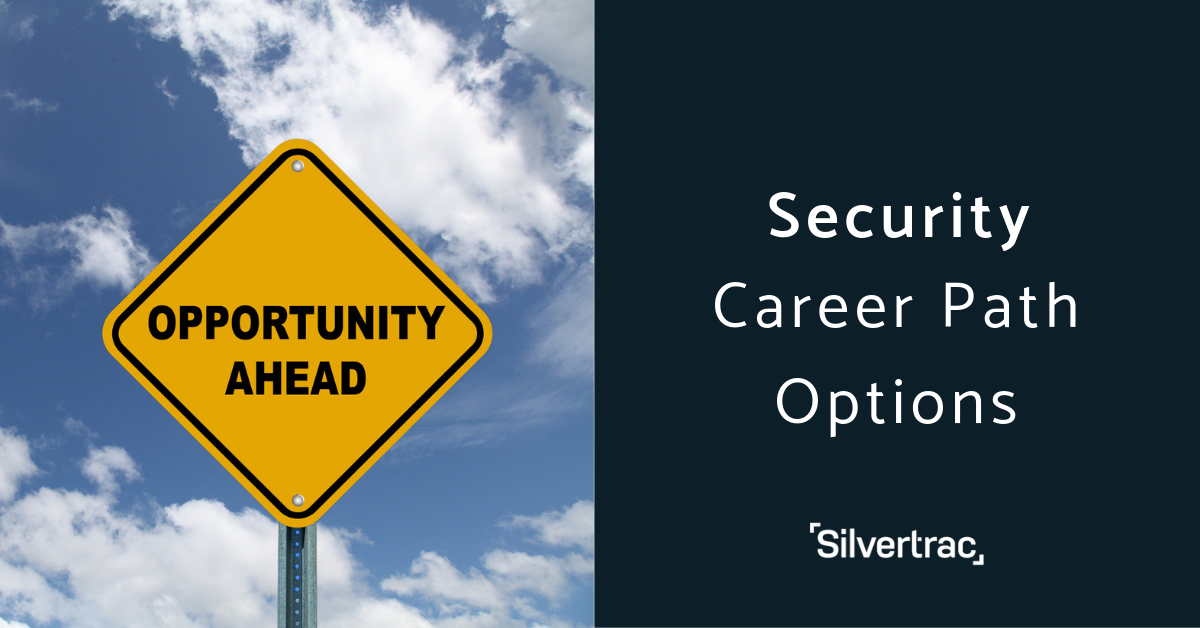 Every year Robert H. Perry & Associates Inc. releases a white paper analyzing the state of the contract security industry. In their 10th edition, released in 2018, Robert H. Perry and team looked at the growth of the industry and what factors played into this growth.
As of 2018, the contract security industry is estimated to be worth $25.5 billion dollars, a 4% rise over previous years. With this growth comes a new focus for guard companies and their employees. Companies are beginning to market themselves more as full-service security companies, instead of companies whose finest selling point is standing or patrol officers.
To-date, most standard security company services will include:
Manned Guard Solutions
Consulting & Investigative Services
Special Event Staffing
Emergency Services
Technology Solutions
With an estimated 8,000 security companies and 810,000 outsourced security officers in the US alone, what does all this mean for a security guard career path and financial advancement opportunities?
Let's take a closer look.
Security Officer Job Description & Qualifications
The core of a security officer's job description continues to be securing & protecting a property by either standing or patrolling a post and observing the area for any issues that may arise. So even with all the advancements in security technology, the crux of a security officer's role remains intact.
While every security company will have their own unique requirements for employment, there are standard qualifications that every security officer should meet including:
Proper security guard licensing (dependent on the state in which the organization operates)
Good communication skills
Good customer service
Emotional control
Reporting & basic computer skills
Safety management training
High school diploma / GED
Ability to pass a drug screening test
But as the industry advances, the day-to-day responsibilities of an officer have grown to include managing security technology and other company specific responsibilities.
Some of these typical security officer responsibilities could include:
Securing the premises through patrol vehicles, video surveillance, and building inspections
Monitoring/managing property alarms
Reporting
Abiding by security regulations
Conducting preventative maintenance measures around the property
Security Guard Salary
Entry level security jobs are known for having historically low paying wages. The average unarmed security officer salary is $11.57 per hour, while the average armed security officer salary is $14.65 per hour. Keep in mind, many of these entry level wages are based on part-time security jobs.
With an initially low wage barrier, security companies often have to learn to manage financially frustrated security officers. Employees with families may have to work multiple jobs to make ends meet or may just live in a continual state of anxiety, living paycheck to paycheck. So it's up to supervisors and upper management to maintain high levels of optimism with their employees and find ways to reward them for exceptional work.
High-paying security jobs are typically found in high-threat, high-risk environments such as armed protection specialists, executive protection, transport carriers, bodyguards, surveillance specialists, or upper management within established contract security organizations. So employees looking to make security a long-term career path should start learning about as many specializations, certifications, and training opportunities as possible.
With increasing job growth opportunities and the right career planning, management and guards can work together to build mutually-beneficial organization and employee growth trajectories.
Career Development Options
Career development as a security officer starts with the right attitude. As is the case in any industry, an employee who enters an individual organization with the drive and motivation to better themselves and their organization will be most successful.
With a confident "go-getter" attitude, security guards should openly communicate with their supervisors about their professional, financial, and personal goals, as well as ideas for the company. Small and mid-size security companies are frequently understaffed and in need of employees willing to take on bigger roles. Employees who make it clear they are willing to take on additional responsibility and progress through the ranks of command will only show loyalty and be rewarded more often than their counterparts.
Officers who have consistent and open conversations will likely be promoted into higher paying roles, increasing their expertise and responsibilities. This could include taking on supervisory duties, running internal training programs, or gaining additional certifications to meet the standards of the new role.
One of the most important parts of security guard career development is engaging in continuing education. Not only should a security officer keep up-to-date on the industry, but they should actively seek out training courses for the professional skills they want to develop.
For a more in-depth analysis of the security career pathways that are available, take a look at the comprehensive ASIS Security Industry Pathways Guide.