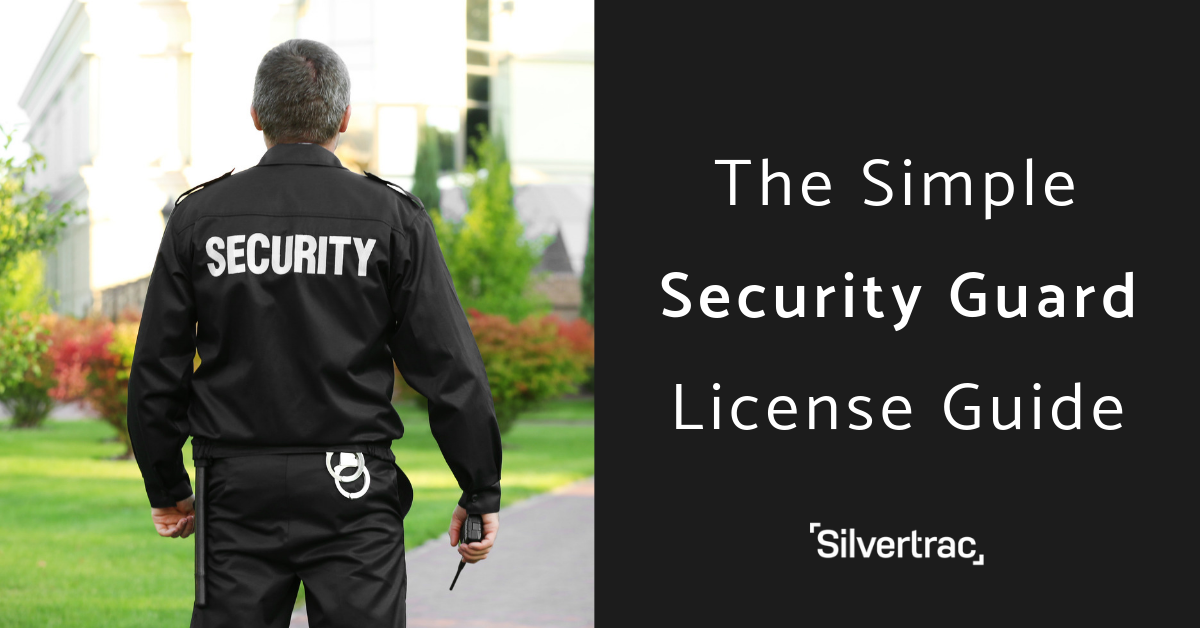 Determining the right type of security guard license, also known as a "guard card", needed as a new security employee can be challenging because the license type & requirements differ based on the type of license an individual is trying to obtain and what state they are in. This simple guard licensing guide will help determine what the best license for you is and the requirements needed to obtain that license.
What You Should Know About Security Guard Licenses
Different states use different terminology for their security guard licensing standards. Common terms include "registered," "certified," and "licensed." Regardless of what term is used, all requirements and regulations are mandated individually on a state-by-state basis, meaning you may be required to attain multiple licenses if you work across multiple states.
Requirements are generally broken down into two broad categories: professional fitness and training. The physical fitness requirements are typically evaluated prior to being hired, and training often happens after. Many companies have mandated additional requirements based on industry standards, rather than state regulations.
For instance, California has some of the most regulated security guard card training requirements in the country. Security guards in California are required by the Bureau of Security & Investigative Services (BSIS) to complete 40 hours of classroom training, with at least 8 hours done prior to the first day on assignment, as well as annually thereafter. The remaining 32 hours must be done within 6 months and typically includes a mixture of mandatory courses and elective classes, which may be chosen by the guard.
Over the years, other states have slowly implemented similar regulations to the ones California passes. In order to be prepared for the eventual change, security companies are implementing stricter internal requirements prior to regulations being passed.
Every year, ASIS International compiles the most up-to-date security guard guidelines and standards. Not only is this beneficial for new security guards, but it is a great resource for security company owners and operators to keep up on laws and regulations in their state. The guide should be used to influence the company's training policies and practices moving forward.
Types of Security Guards
Security guard cards/licenses are also dependent on the type of security that the guard plans on engaging in. The most basic level would an unarmed physical security guard, while more specialty guards can range from airport security guards (TSA) to armored car guards to hospital security guards.
When an individual is entering the physical security industry, they should do their research to ensure they are obtaining the appropriate license for the security work they are applying for.
Find more information about different license types and requirements here.
Additional Education
Once a security guard obtains their license, they are able to jump into the work-force. However, if a security guard is looking to further their career in the security industry, there are a few degrees and guard certifications that can be very beneficial to their career growth.
Public safety, criminal justice, and security programs are great paths for security guards that are looking to learn the ins and outs of law enforcement as a whole. These programs typically cover security fundamentals, security management, policies/regulations, business management and ethics.
For security guards looking to learn more about human behavior, social and behavioral science programs are great options. These types of programs train on analytical thinking, communication styles, psychology, situational awareness, and behavioral theory. All of which are great backgrounds for those looking to work in high risk environments or start a training program of their own.
Not only are these skills useful when a security guard encounters an incident with hostile individuals, they are also great skills that help a guard interact positively with the clients and communities they are protecting. Plus they are becoming a must for anyone interested in a high paying security job.
You can find more information on education & security training courses near you here.
Industry Organizations & Associations
Regardless of what license a security guard obtains or education path they take, staying involved with industry organizations and associations is an important part of maintaining industry standards and staying up-to-date on industry changes.
Joining a local, state, or national security organization is a great way to network and meet people in your industry who you wouldn't come across otherwise.
It's easy to feel isolated in an industry like this, where most employees work alone or during the night shift. So the more you can do to socialize and get familiar with industry players, the more successful of a security career path you will have.
Don't forget to subscribe to the Silvertrac Extra!