Quick Start Guide to Security in the Cannabis Industry
December 20, 2019, 6:53 PM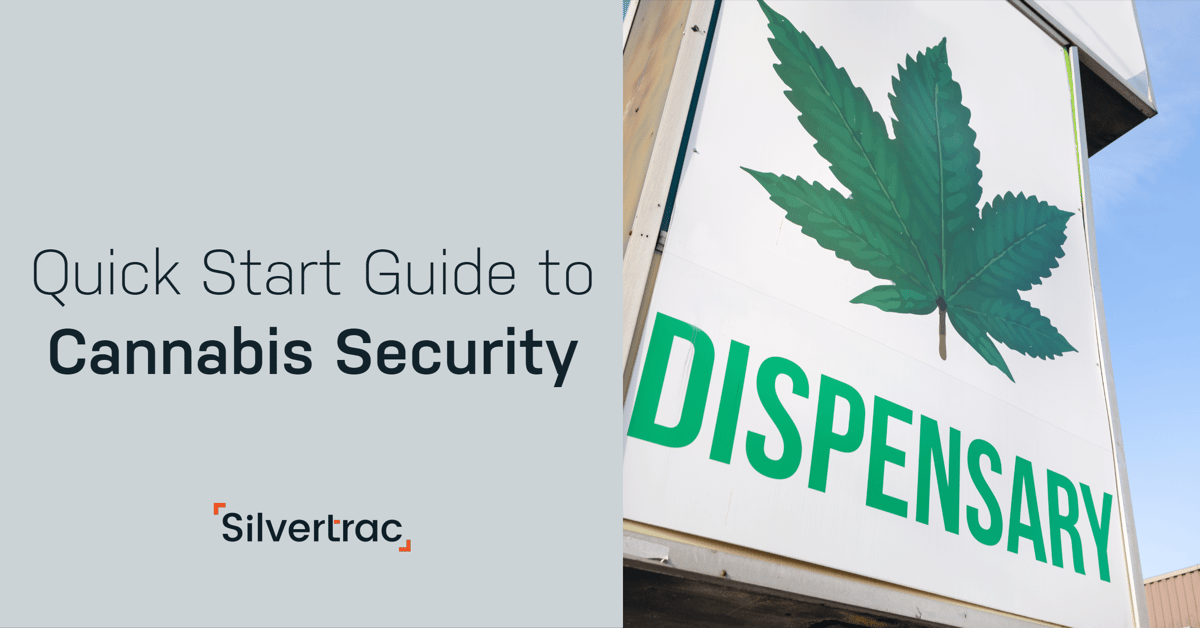 The cannabis industry is projected to be worth over $65 billion by 2025. Because the industry is so new and unknown, cannabis company owners are taking every precaution to stay compliant with regulations.
Every state that has passed cannabis legalization requires at least some sort of basic security infrastructure, which means new opportunities for security guard companies.
But the complicated federal regulations surrounding cannabis will bring challenges with these new opportunities. We put together this quick guide for cannabis to learn more about the industry's regulations and new opportunities for security companies.
Security Requirements in the Cannabis Industry
Because of the political uncertainty attached to the cannabis industry, there are many regulations designed to keep buyers and sellers safe.
Federally, cannabis is classified as a Schedule 1 drug under the Controlled Substance Act, grouped with drugs like heroin and methamphetamine. On the state level, cannabis drug classification is more up to the interpretation of each state.
As of December 2019, cannabis legalization is only passed at the state level and is fully illegal at the federal level, which has caused confusion amongst cannabis companies trying to navigate regulations.
These are the types of requirements you're likely to see within the industry no matter the state:
Security cameras
Alarm systems
Manned guards inside and outside of dispensaries
Front desk security for ID verification
Security patrols at cannabis growing facilities
To learn more about what type of regulations your state enforces, click here.
Need for Security Officers
So what does this mean for physical security companies? The need for security in the cannabis industry is growing quickly due to its high profile status and valuable goods. Not only do they carry a lucrative asset in cannabis, but they also have a lot of cash and equipment.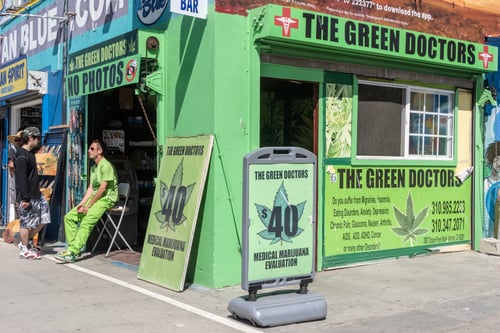 Security contracts that include dispensaries are the most valuable partnerships a physical security company can earn in the cannabis industry. Getting in early with dispensaries gives security companies a great opportunity to grow with the dispensary.
Dispensary positions include facility management for loss prevention, property protection for crime prevention, and ID verification to prevent selling to minors.
As more states in the U.S. begin to legalize cannabis, the dependency on security guards to protect their inventory will continue to grow.
Threats and Opportunities
Because dispensaries are high profile targets for theft, it means there is an increased likelihood of violent crimes being committed on-site.
As long as security officers are properly trained and well-equipped, it shouldn't pose as an issue. In the physical security industry, it is important that security officers know the dangers of their position. Maintaining proper guard licensing and continued training for officers will keep all officers ready and prepared for their shifts.
Collectively paired with training, guard management software and video surveillance are essential for protecting businesses in the cannabis industry. Artificial intelligence (AI) systems, like ROG, are great ways to bring all of the technology together for the best security service.
Empowering security officers with the proper equipment will help keep cannabis properties safer and provide more incentive for contract renewals or expansions.
Takeaway
As the conversation for state and federal legalization continues, now is a great time for security companies to prepare for picking up these security contracts as they become available.
Getting officers equipped with cannabis industry training, physical security best practices, and guard software is likely to land security operations bigger and better contracts, with room for expansion. See how Lange Security, a loyal Silvertrac client, did just that or sign-up for a Silvertrac demo today!