How Getting the Last Look Helps Security Companies Win More Bids
November 14, 2018, 10:18 PM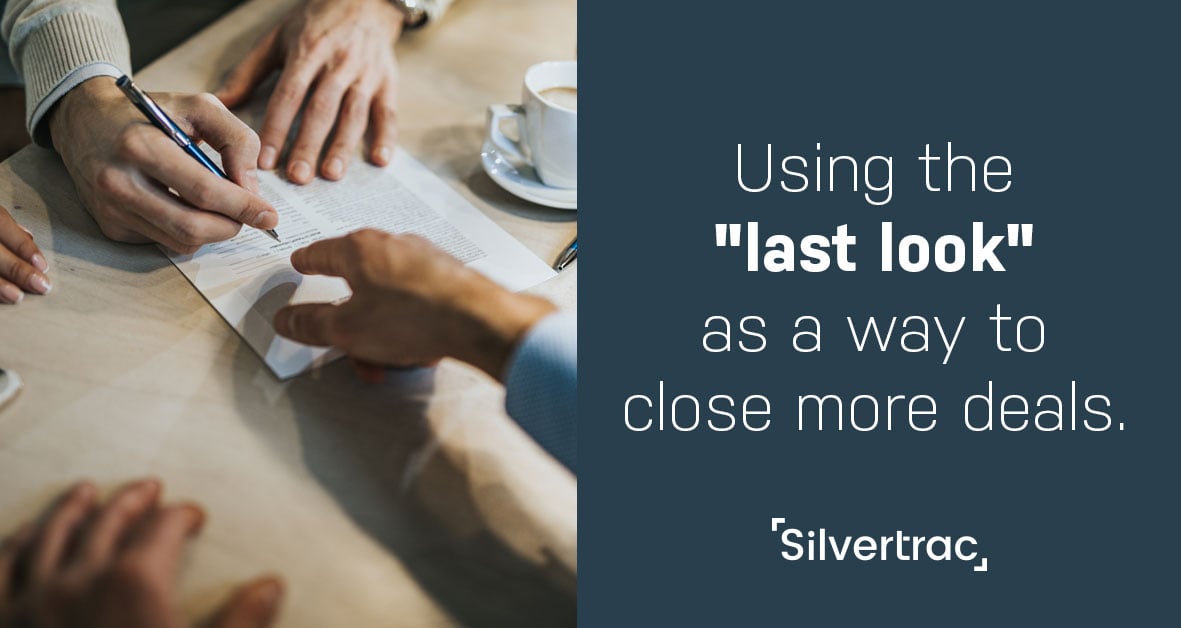 Many security contracts are won on RFPs, so learning how to effectively bid on these deals is a key to long-term success in this industry. However, without a smart game plan, winning more contracts can mean racing to the bottom on rates and slashing your already thin margins.
Always hunting for ways to provide the lowest rate isn't going to grow your business. Plus, in an industry rife with competition from huge multinational companies, chances are you won't be able to keep up forever. There's always going to be someone to undercut your price.
So, how can you win more bids in a way that allows you to set the rates that make sense for your business?
One popular strategy is securing the "last look" — getting the client to agree to give you an opportunity to beat the best offer.
How to Get the Last Look
In a standard RFP scenario, you see the opportunity, submit a proposal, and wait. If the client liked your proposal, they might give you a call back — if not, you'll never know.
In these situations, you won't be able to see the other bids on the table. Without an idea of where your proposal fits into the mix, you're forced to do everything you can to ensure that your company stands out from the pack.
And that can really turn into a guessing game.
Unless you ask the client to give you the last look.. The next time you submit the bid or proposal, pull the prospect aside and say;
"I really appreciate the opportunity to submit the proposal. Based on everything we've discussed so far, I think we'd be a great fit.

That said, after you review all the proposals do you mind giving me last look? I'd love the chance to address any issues or concerns that might prevent us from working together."
Ultimately you're asking the client to give you an opportunity to overcome any issues before they make their final decision. And most of the time they'll appreciate your intent and give you the last look.
But in order for the last look to work, your entire approach needs to be on point.
Standing Out From the Crowd
One way to stand out is to create better proposals for security services. Most security proposals look exactly the same, which means most potential clients will take yours off the stack and flip to the last page. But if you can learn to communicate an understanding of their needs from page 1, you're more likely to get them to read the rest.
Your proposal isn't about you — it's about the client. Each proposal must be tailored to the client's specific asks and industry. For example, an HOA will require a much different proposal than a commercial building. If you can start by stating simply and clearly why your service is perfect for their exact needs, that could be enough to get you a phone call from an undecided prospect. This call is the perfect opportunity to ask for the last look.