4 Key Traits that Define a Successful Security Officer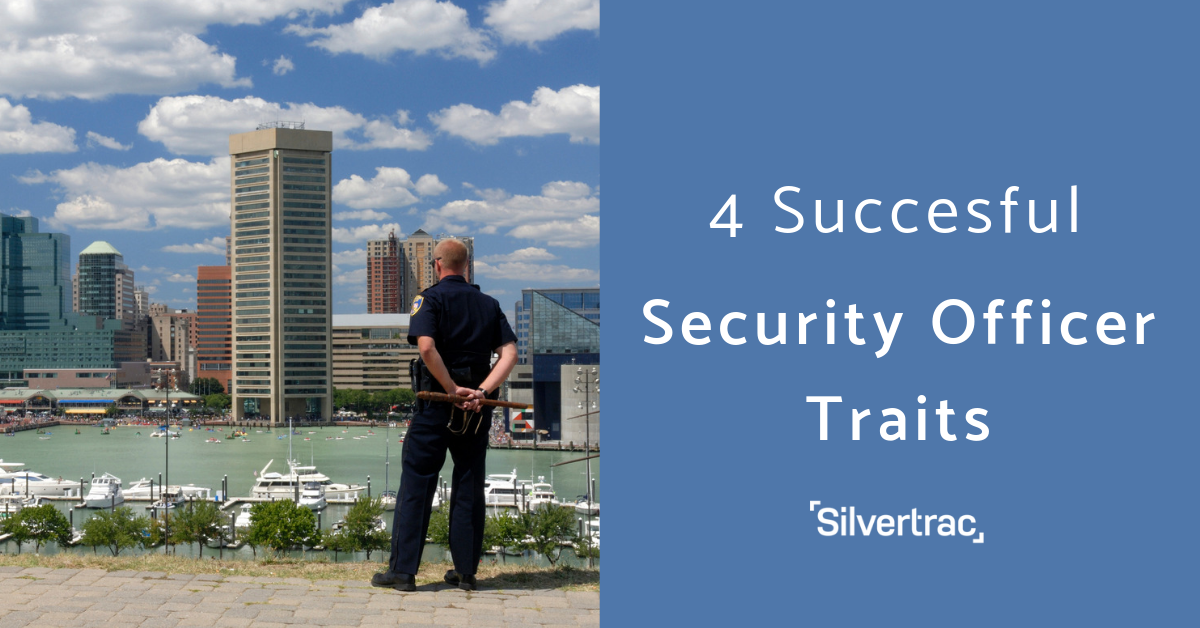 A big part of security guard recruiting is identifying whether an applicant has the right personality for the security industry. Trying to identify consistent behavioral patterns in an interview process can be challenging, but there are great resources out there to help.
We have identified 4 key characteristic traits that are essential for any security guard or officer:
Dependability
Responsibility
Communicability
Adaptability
But hiring a security employee who possesses all 4 of these traits can be difficult. So here's a quick guide to with the most important characteristics and behaviors that are integral to a security officer's success. Identifying these signs during the hiring process can help you weed out under-performing guards, before they cost you a contract.
Dependability
One of the biggest challenges that the security industry faces is employee ghosting or no-shows. As a security company goes through the hiring process, it is important to identify if a candidate is dependable. If guards don't show up to just one shift, that could result in a contract loss!
A security team also needs to be able to depend on their team members. Let's say an incident occurs while on patrol and post orders dictate that for this type of incident, a guard needs to be at Checkpoints A, B, and C.
If officers only show up to Checkpoints A and B, leaving Checkpoint C on the guard tour abandoned, the security team runs the risk of additional damage to the property and potential risk to the security team or civilians. If the team can't depend on their fellow officers, they can't effectively patrol and protect the space. But implementing a live GPS tracking guard tour system can make many of these situations preventable for even the most entry-level guards.
During the hiring process, there are a few questions that a hiring manager can ask a potential candidate to determine their level of dependability. These questions are designed to provide an idea of how the candidate reacts in different workplace scenarios that often involve different personalities.
Another way to help identify if a candidate is dependable is asking about shift preferences. If a candidate is seeking only part-time security work, it is safe to say the candidate won't be as dependable as a full-time officer. Part-time employees will usually have to split focus between their different jobs and responsibilities. That's not to say part-time guards aren't needed, but if you are looking for a long term employee, you need to make it very clear.
Responsibility
Responsibility in the workplace comes in many forms. An employee must be responsible for their specific job duties, their overall performance, and their actions/behaviors in the workplace. Manager level employees are not only responsible for themselves, but they are also responsible for the individuals they manage.
These "internal responsibilities" maintain standards and productivity that ultimately keep the company running smoothly. It is important that everyone accepts responsibility for their own duties and behavior. If they don't, it's like herding cats. Managers are stuck reprimanding inefficient employees, taking up the time needed to run and grow the company.
Security guards have the additional responsibility of building & maintaining relationships with clients and civilians during many of their shifts. A supervisor can't be on-site to hand hold, so it falls to the guard to maintain a positive relationship with the people who ultimately hold the key to renewing the security contract. And utilizing a guard performance software can close the feedback loop between guards, shift supervisors, and clients to ensure the relationship stays healthy.
If team members maintain their responsibilities, it frees up time spent managing, builds longer-lasting client relationships, and promotes a self-motivating company culture. All of these facets enhance a business's potential for successful growth.