10 Awesome Things You Can Learn from Security Company Management Software
December 6, 2018, 8:27 PM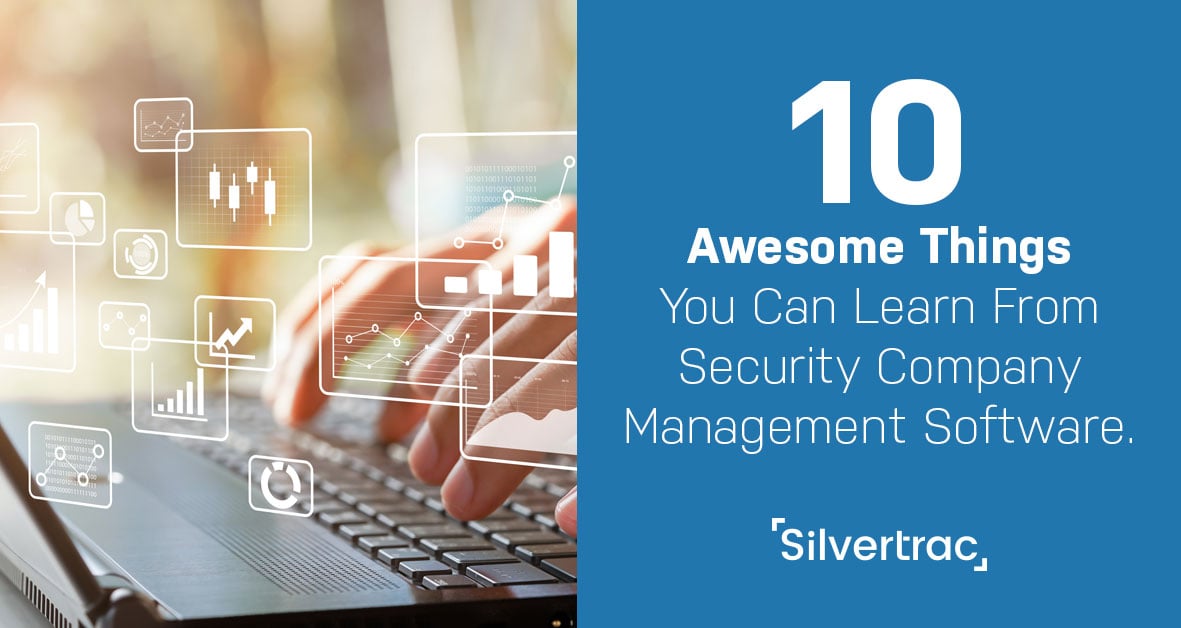 Guard management software is a valuable tool for organizing your network of locations and officers in a way that creates demonstrable value for clients. From tracking individual officers to crunching data on your overall performance, guard management software helps you run your business in a way that can give you a distinct advantage over the competition.
That all sounds great, but what does security company management software look like in action? Here are ten awesome things you can learn from your software:
#1 How your supervisors spend their time
Guard management software offers you unmatched insight into what your supervisors are doing while on the clock. You can use the software to track the number of sites they hit during a shift, as well as where they spend the most time. Additionally, management software tracks which employees they're training during a shift.
Supervisor time is typically non-billable, so you want to make sure it gets used productively. For sites that do bill for supervisor time, management software helps ensure that your team hits locations the right number of times during a billing period.
#2 If your vehicles are routinely being inspected
Guard management software helps improve accountability for those who have access to a company vehicle. Your software can help track pre- and post-shift inspections to make sure that any damage to the vehicle is documented and accounted for.
Software can also help security companies track regular maintenance on patrol vehicles to ensure they're getting tune ups and oil changes when needed. Software can even help keep track of gas purchases and optimize patrol routes to save time and money.
#3 Which employees need more training
Guard management software can help company leadership zero in on performance issues on a person-by-person basis. With this information in hand, you can pinpoint which officers need additional training.
Using data to track performance saves considerable time and helps address issues before they become client complaints. It can even be used to identify your highest-performing officers and plan for their advancement in the company.
#4 Sites that are having issues right now
The traditional method for following up on your properties is to send a supervisor into the field with a list of sites to check up on. During these field missions, supervisors keep an eye out for anything that's out of place. In between these random post checks, however, a whole lot could happen.
With security management software, you can send supervisors to sites that need help based on data instead of random selection.
#5 When time-sensitive tasks are missed
Making sure that guards are on-time and in place when they need to be is a major challenge for many security companies. Scheduling time-sensitive tasks into your guard management software ensures diligent performance of essential lockups, guard tour stops, and more.