Using Security Software to Increase Sales
December 18, 2019, 11:46 PM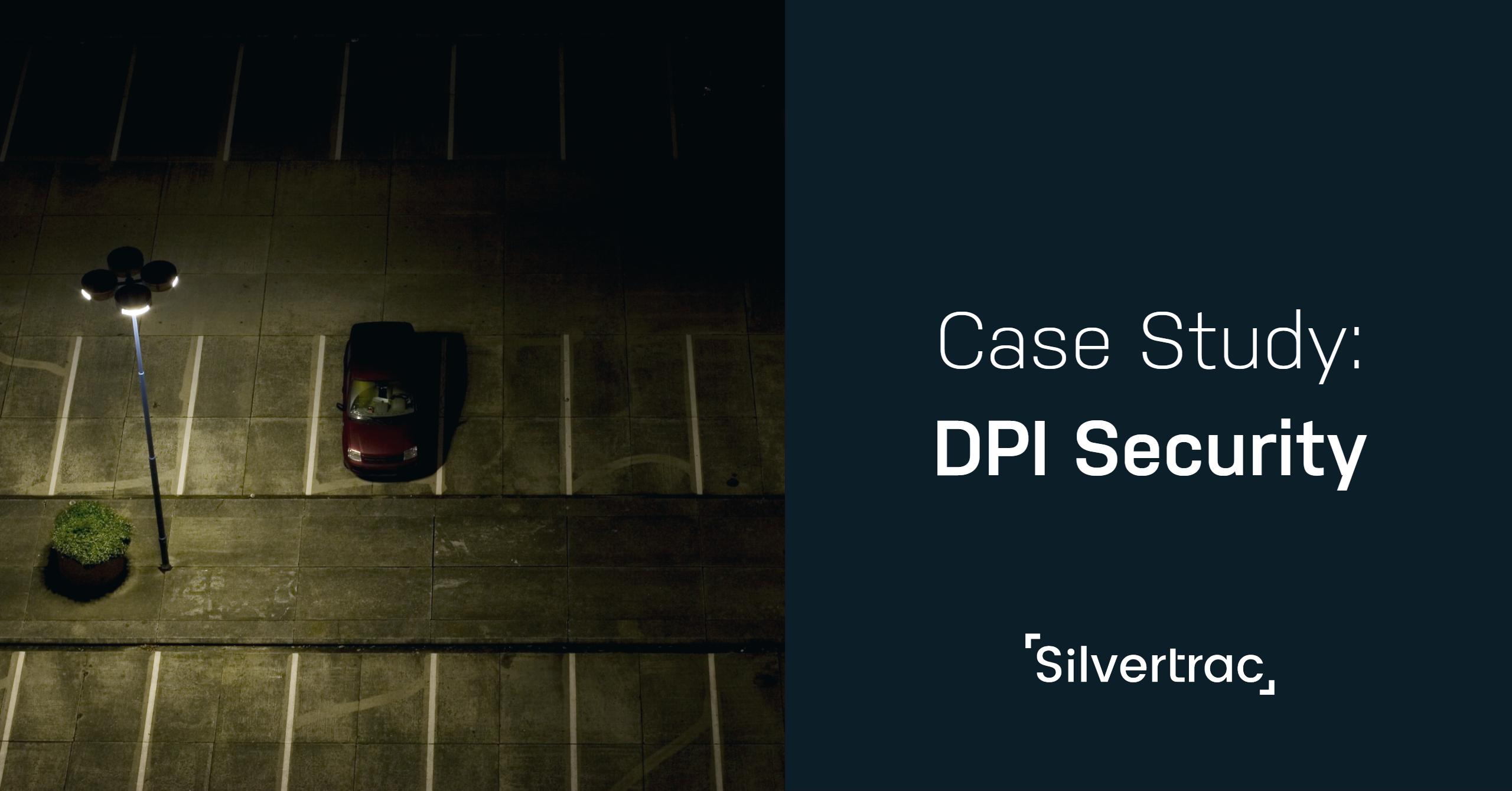 DPI Security (DePaul Industries) was founded by the DPI Group in Portland, Oregon in 1971 and started operating as DPI Security in 1974. DPI Group has a wing of their company dedicated to staffing. They specialize in offering work for people with functional limitations and other disabilities and service a wide variety of site types, including senior citizen homes, construction sites, and shopping plazas and their parking lot.
DPI Security is dedicated to providing clients with the best security services, while also helping their employees to gain and succeed in jobs.
We sat down with Erika Clark, a shift supervisor who took the charge to understand the full impact that Silvertrac could have at DPI Security. She walked us through the amazing difference that implementing guard management software has made in DPI's entire operation.
Paper Reporting Is Outdated
For over 4 decades, DPI Security was running its security operation with paper reporting. Erika was an officer herself before DPI started implementing guard management software. She remembers the paper reporting process in the field being slow and inefficient.
"Everything was done through handwritten reports - paper daily activity reports, paper incident reports. Big events and maintenance issues all got put on the incident reports, separated into 15 checkboxes for each incident type."
From there, "the supervisor would have to go to the site and pick up the daily activity report in person, or else officers would fax the paper DAR back to the main office."
This wasn't the only efficiency issue that supervisors had to deal with. They had to spend enormous amounts of time and energy to hold officers accountable.
"Throughout a shift, different supervisors would take routes and stop in at sites as often as possible. But then there were some days where they weren't able to get to a site. On those days, supervisors had to rely on using tricks like saying to an officer, 'Hey, I showed up to the site, what was going on with this or that?'"
Without a consistent standard for holding officers accountable, DPI was making do with what they had. And it didn't stop with the supervisor patrol routes. Erika says that "Officers would call in [to the supervisors] whenever they got to a site to confirm that they arrived. When their shift was over, they would also call off as they were leaving the site."
DPI Security knew the system they had in place was not going to work forever. Luckily, they realized the need for guard management software.
A Complete Solution to a Complex Problem
Once DPI had decided to start using Silvertrac, they needed an employee to champion getting it setup. They could think of no one better for the job than Erika and the support of her other shift supervisors. She recalls that the shift supervisor team grabbed hold of it totally on their own, looking at how they could integrate it at their sites. From there, they've been able to consistently improve existing contracts and offer new contracts added features to their services.
At the time, Erika didn't know that Silvertrac offered a free kick-off call to get started implementing the software. Even still, her entire team had limited issues and found out quickly that the customer success and technical support teams at Silvertrac were always available for any sized issue - 24/7 and completely free of charge.
DPI is not yet using Silvertrac at every one of its sites, but they are quickly seeing the benefits of implementing it everywhere as soon as possible. The shift supervisor team has taken full advantage of the automated reporting tools to give DPI full control over its operation.
"I have auto reports set up to come into my email and alerts for specific incidents. I check my email first thing every morning. I look through the daily activity reports and see how many issues were reported and follow up with officers as necessary. We're really trying to get officers to use Silvertrac as a way to completely move away from paperwork."
Better Security Reports Mean Happier Officers and Clients
Erika mentioned that a lot of officers were skeptical of using guard management software. The officers felt that they weren't being trusted to do their jobs and that the supervisors were going to play big brother. The shift supervisors reassured them that "If you're doing your job, Silvertrac is just a way to show that you know what needs to be done and are actually doing it."
This has had a big positive impact on the entire operation.
"Silvertrac is a way for clients to feel more connected [to officers] by seeing the reports coming in. They can see how well of a job [they're] doing. They have said 'I really like that officer John out there." If they need an extra day or special coverage, they'll call and say 'Can we get John out here?'"
The good news doesn't stop with individual officers getting praise. Erika also mentioned that Silvertrac allows DPI to easily show clients what kind of issues officers are dealing with on a regular basis. This allowed clients to fully see the worth of the security team they were paying for.
A few sites have had big benefits - specifically shopping plazas and other retail sites - which typically have a lot of recurring issues.
"Because of the transparency with the clients, we were able to get an increase in pay rate for the sites themselves and offer the officers that work those sites increased pay because of their hard work. We see that and the clients see it. It's one way to say [to officers] 'thank you for doing your job.'"
The Bottom Line
What should you take away from all of this? DPI Security has been able to do 3 amazing things as a result of implementing guard management software.
First, they have been able to save time and money by reducing supervisor patrol routes and eliminating paper reporting.
Second, better reporting means it is easier to have the accountability of officers necessary to improve the overall operation.
Third, better communication with clients through provable ROI means better client relations, more profitable contracts, and more opportunities for high-performing officers.
Need more reasons to improve your security contracts through guard tour software? Schedule a demo with Silvertrac today to see how we help over 500 security companies simplify their operations.