Using Security Guard Software Without an Internet Connection
November 14, 2019, 8:54 PM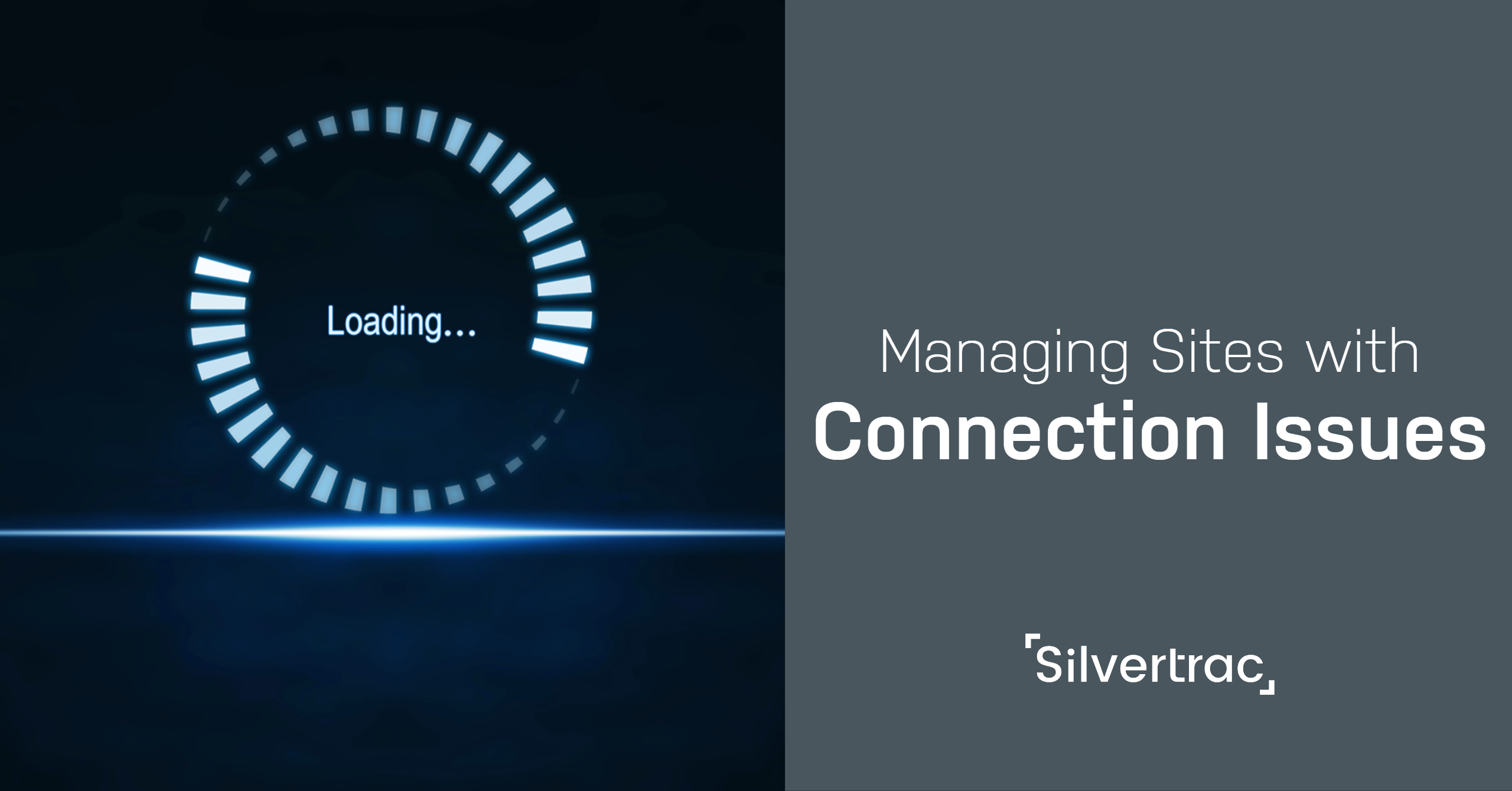 In a modern security business, fast and accurate reporting is critical to success. Owners, supervisors, and managers need to see daily activity reports to improve the efficiency of their operation. Clients need to see proof that security contracts are worth their money.
Figuring out how to have effective and accurate reporting can be really confusing. There are tons of guard management solutions claiming to be the best in the business.
There's at least one thing you can be sure of: paper reporting won't cut it anymore. It is outdated, unreliable, and way too slow.
If you're not already using a guard tour system (and no, we don't mean Deggy wands) it's probably time to think about that. But at the same time, you might ask yourself "What happens on properties with poor or no internet connection?"
If you manage security properties like mines or malls, or operate in a more rural area of the country, you have probably run into this problem more times than you can count. There are thousands of places all over the country where bad internet connection is the norm.
Without an internet connection, a digital solution can seem useless. Luckily, Silvertrac has a way to solve this problem, and it can help your security company save time, energy, and money.
Let's look at the two ways you can still rely on digital reporting with Silvertrac when your officer's can't rely on a property's internet connection.
"Issues Pending Monitor"
Silvertrac ensures that any time an issue is reported in the field by one of your security officers, that it will be uploaded to the central incident Issue Monitor. But when there's a poor data connection or no wifi or internet at a property, the Issue Monitor can't update in real-time.
With Silvertrac, even when an officer can't connect to the internet, every security, maintenance, and parking incident reported will be stored locally on the device (phone or tablet) they are using. This includes all required and additional information added to the report, like voice recordings, photos, or videos.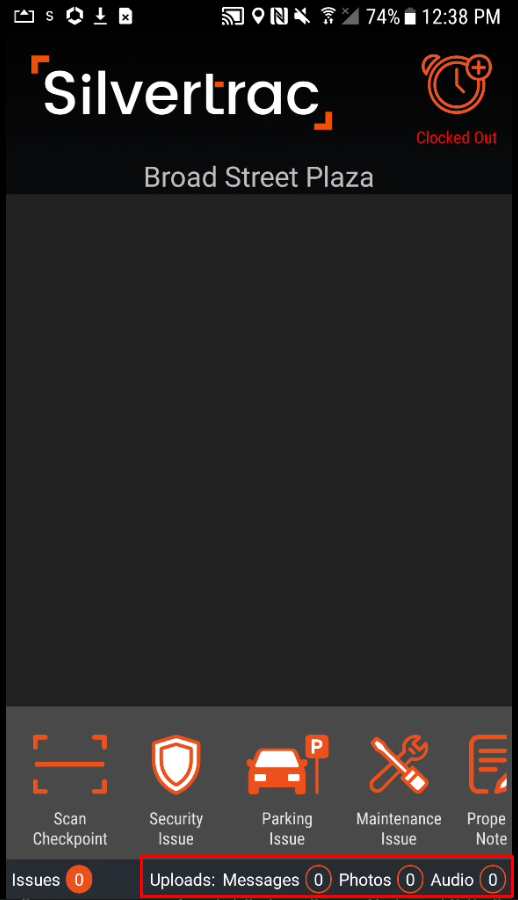 At the bottom of the Silvertrac app, you'll see the word "Uploads:" followed by "Messages," "Photos," and "Audio" - and each one has a "0" next to it. If an officer is trying to report issues but doesn't have an internet connection, these 0's will increase as information is put into the app. This shows how many issues have been reported that haven't been updated in the Issue Monitor.
If you deal with properties that have bad internet connection across the property, make sure that officers go somewhere with a good connection prior to the end of their shift. The Silvertrac app will automatically start uploading every issue to the Issue Monitor once it has a strong internet connection.
The good news doesn't stop there. When issues are loaded into the Issue Monitor, they will always be time-stamped for when the issue was reported, not when it came into the Issue Monitor.
This will allow your management to still hold officers accountable to your operation's standards as far as check-ins and reporting. If you've ever gotten a text while you're on an airplane, you know that many times the text will come in when you land, but time-stamped for the time it was sent. Silvertrac works the exact same way.
"Issue History Report"
Even though Silvertrac has a system in place for dealing with poor internet connection during a guard tour, it cannot identify which properties have these connection issues.
If officers are not told to pay attention to the internet connection at a property, they may never bring it up and, you may never know it's an issue. The question now is, "Why does this matter?"
Sometimes a property will have a good enough internet connection to update the Issue Monitor, but not necessarily in real-time. If you're not aware of the internet issues at the property, it might look like an officer is not doing their job effectively.
To identify the real problem in this situation, you can use the Issue History Report feature in Silvertrac.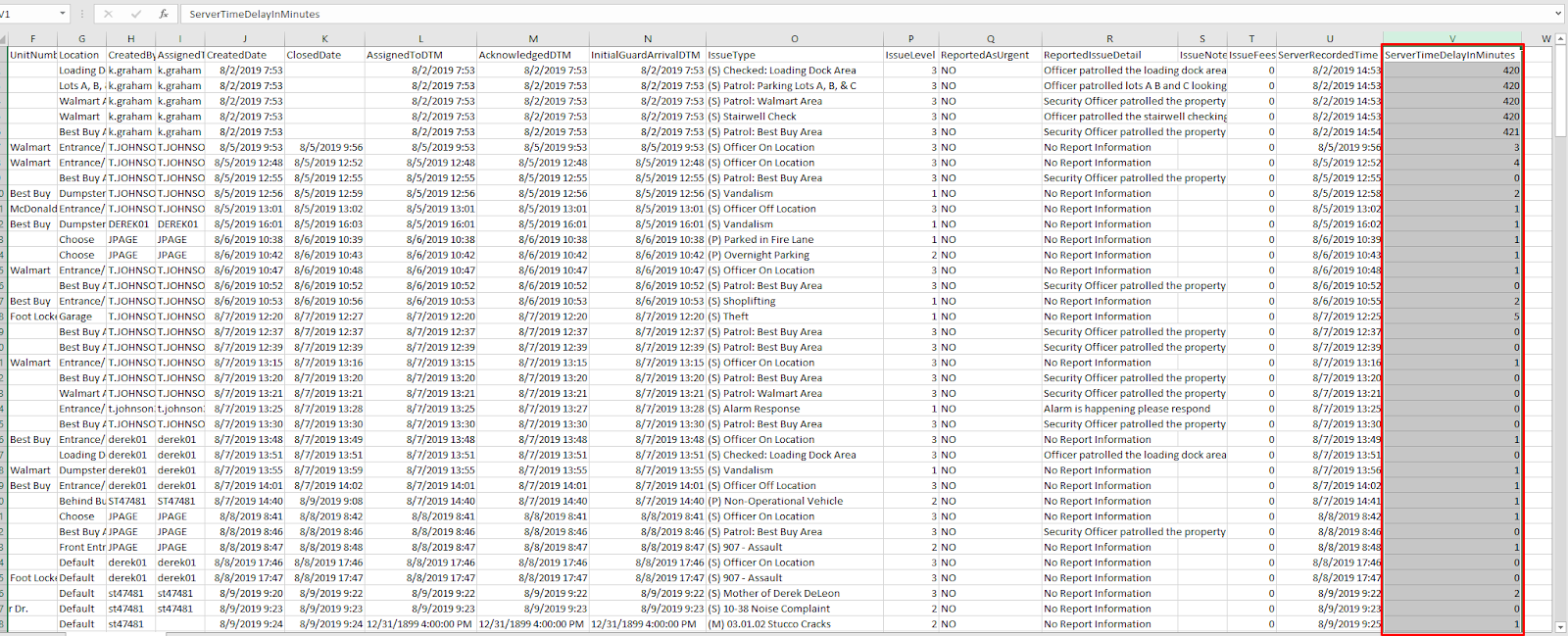 This is the Silvertrac Issue History Report open in Excel. Highlighted in red is the "Server Time Delay in Minutes." This will show how long it took individual issues to hit the Issue Monitor after they were reported.
If the numbers in the Server Time Delay column are large, it means you most likely have a connection problem at the property. This will help you decide how you might need to adjust protocol at the property for the future.
Knowing that a property has a poor internet connection can make or break the effectiveness of issue reporting. Using tools like the Issues Pending Monitor and the Issue History Report gives you insight into your security guard management that is critical for you and your clients.
To learn more about what Silvertrac can offer your operation, schedule a demo today.