6 Signs It's Time to Upgrade Your Security Guard Tour System
September 13, 2016, 8:30 PM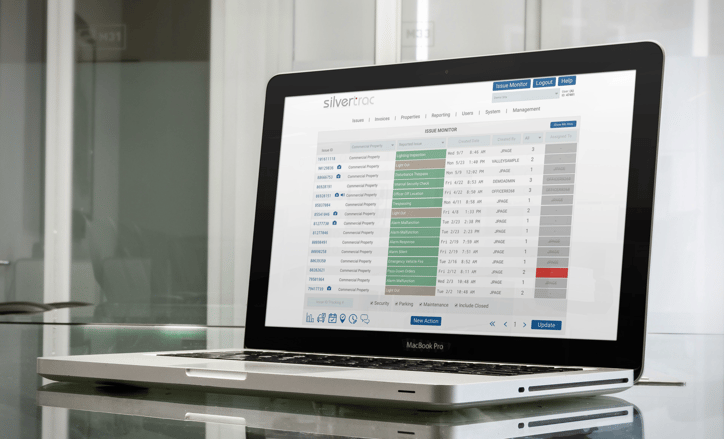 When effective, a security guard management system can be an incredible tool for your business. Robust guard tour software helps your business become more accountable, attract and retain more clients, and discover areas of inefficiencies that can be optimized.If your existing software isn't providing you much value or your security guard force is not as efficient as you'd like, you may not even realize that your system could be a major contributor to the problem. Here are 6 sure signs that it may be time to part ways with your current security guard tour system provider:
1. You Unexpectedly Lose a Customer, Or You're Unsure About Relationships with Clients
If you are confident that you are delivering outstanding service and have open lines of communication with your clients, you should never unexpectedly lose a customer. If you do lose a customer, it's time to evaluate where things went wrong.

As a security guard company owner, you (or someone in your organization) should always have an understanding of the status of your relationship with each of your customers. Whether everything is going well or you have dropped the ball, you should be maintaining and repairing the relationship as necessary. However, if you don't have a clear picture of your relationship with your clients, it's a sign that you need a better system in place to gauge your performance.
2. You're Spending More Time on the Solution than the Initial Problem You Wanted to Solve
When you invest in software, it needs to make processes easier and free up resources and time for you and your guards. If you've purchased software in hope of eliminating manual processes such as creating written reports, but your security guard tour system is cumbersome, it may not be adding value at all. Using your incident reporting software and managing workarounds should not take the same amount of time to manage the report process as it did when you were using a paper process.
When you're not saving time, you're not seeing a return on your investment – and you've simply exchanged one problem for another. This is a definite sign that it's time for an upgrade.
3. You're Settling for a Faulty System

If you find yourself turning a blind eye to deficiencies or bugs in your guard management software, you've got a problem. Making concessions or dismissing difficult-to-use features as, "not that important" is a sign that you've got the wrong system in place. The security guard tour system space is a competitive market, so take your business elsewhere to find a better solution.
4. When the Invoice Comes in, You Can't Immediately Justify the Cost

If you don't immediately know that you're seeing an exceptional ROI on your security guard tour system when it comes time to pay the invoice each month, it's time to look into a new one. You should be overwhelmingly confident each and every month that your system is delivering the level of performance that you expect.
At Silvertrac, our customers see great returns when it comes to the time and expenses saved as a result of implementing our security guard tour system. Our client Roger Lange, Owner and CEO of Lange Investigation and Consulting Service LLC, finds it easy to justify the costs of Silvertrac Software:

"If you think the cost may be a bit much for your startup company, I'm here to tell you that it is well worth the cost, and that cost is nowhere near the cost of other products I have tried that provided nowhere near the service that Silvertrac has, and is providing."

5. A Customer Calls for a Report and You Can't Access It

If you immediately feel a sense of panic when a client calls and asks for an old report, you're not alone. You should be confident knowing that your officers are indeed making these reports and are actually addressing issues as they arise.
You should also know exactly where your reports can be accessed. Your security guard management software should put past reports at your fingertips, and you should never be left digging through a storage unit for a report.

6. You're Doing Random Patrols for Post Inspections

If you're sending a supervisor out into the field to randomly check on sites, you are wasting a lot of time and money by randomizing patrols, hoping to stumble upon a guard not doing his or her job. Taking this step simply proves that you're not really interested in solving the problem.
Instead, you should be streamlining information with a guard management tool that will look for some of the early signs that your guards are underperforming, so you can rectify the problem. Effective software will also take care of notifying your supervisors that particular areas have additional needs, so you can tend to these issues without taking a shotgun approach. If you're experiencing any of the above signs that it's time to upgrade, consider a tool like Silvertrac. Our simple, full-featured platform could be the perfect fit for your needs.