Implementing Hotel Security & Safety Programs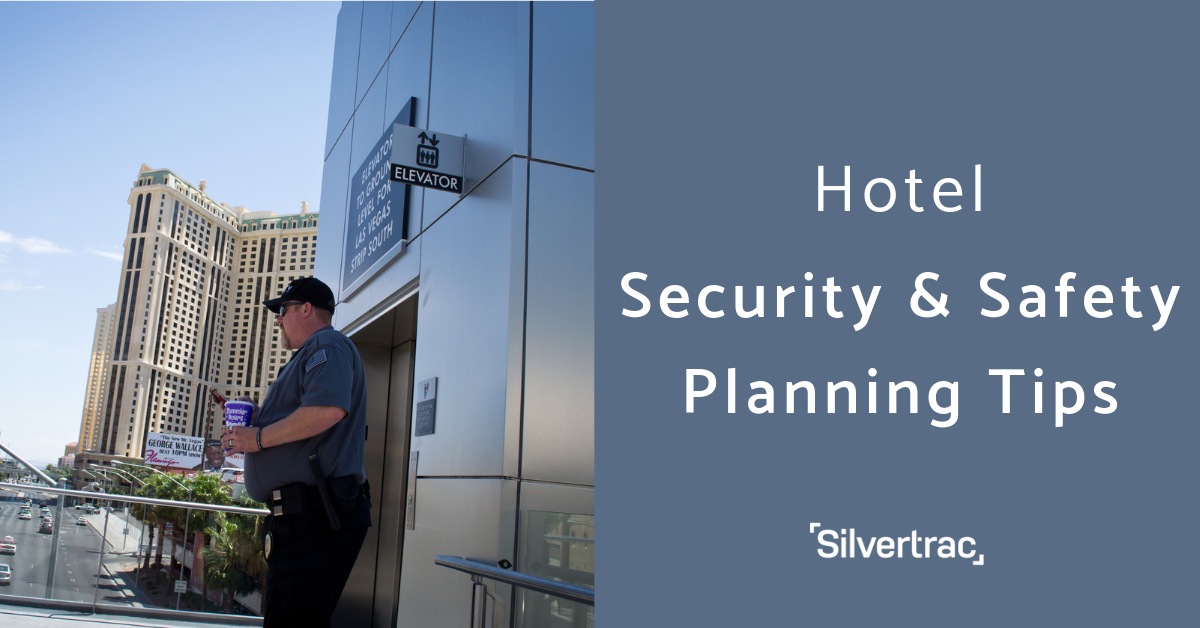 A decade after the 2008 recession, the hospitality and hotel industry shows no signs of slowing it's rapid growth. Hotel bookings have risen approximately $69 billion over the last ten years, not including additional growth in airfare, travel, cruise attendance, and restaurants visits.
With this type of stellar industry growth, there comes a need for advanced hotel safety and security programs to maintain a level of normalcy. Travelers want no only themselves, but also their property to be safe whenever they venture away from home. From the biggest resorts to smaller chain establishments, its becoming an industry standard to require security systems and technology to report and react swiftly to property incidents.
Many of us are familiar with the 2017 Las Vegas tragedy, but violent encounters aren't the only incidents that hotels need to protect themselves and their guests against. There are plenty of day-to-day "normal" crimes hotels need to account for, like petty theft, property damage & data breaches.
A combination of physical security software, video surveillance, and organization-wide security training are great starting off points for building a strong hotel security program.
Security Officers
An on-site security team is far more likely to mitigate risk and report incidents as they happen rather than a security for hire service who only acts on-call.
Just like a multi-family or commercial property, hotels have different checkpoints they need to ensure are secured. These checkpoints may include service entrances, pools, gyms, spas, hotel stores, and back-of-house offices. Security officers should conduct checkpoint round tours regularly throughout the day to ensure each checkpoint is secure.
With so many people coming in and out of the hotel property any given day, roaming security officers are a highly important addition to typical guard tours. These officers are given specific sections of the hotel to observe & report any suspicious activity or individuals. Hotels should place roaming security officers in all of their high-capacity areas, ie: check-in lobby areas, pools, casinos, restaurants, and parking lots.
Plus, the appearance of a well-suited security team alone will assist in increase guests' comfort level and reduction of potential threats.