How to Use Guard Management Software for Large Operations
December 4, 2020, 11:03 PM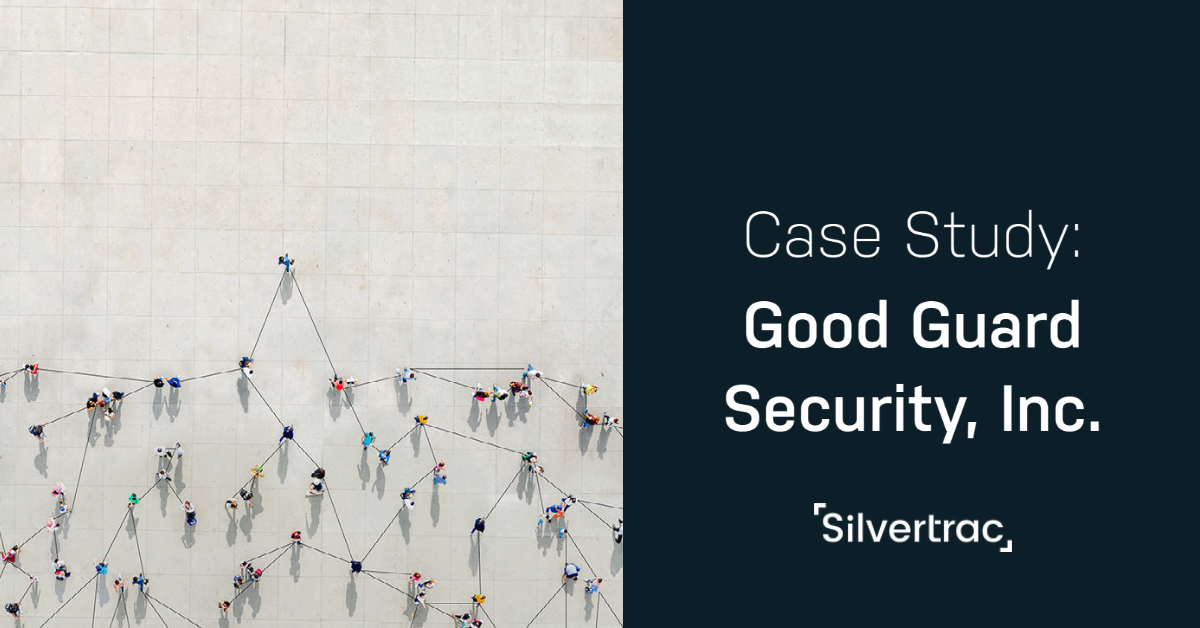 Good Guard Security was started in Los Angeles, CA in August 2019 by Hal Tabibzada and Shawn Helmandi. When they first started out, Good Guard was a very small security guard firm - with only a couple of guards and contracts in Southern California.
After buying out $2 million worth of contracts from a retiring company and taking over security operations in January 2020, they have exploded into an operation of almost 700 full-time security guards across the entire state of California.
Good Guard has been able to grow so quickly because of their high level of organization throughout the company- something they credit Silvertrac with helping them do. But how exactly did Good Guard get there?
Staying Relevant with Private Security Technology
Good Guard started out using an old-school Deggy wand and button guard tour system. Even though this solution offered some visibility into what their guards were doing on shift, Hal and Shawn wanted a more modern guard tour system.
"Whenever there's new technology, your company should be first in line to utilize it. We realized we were lagging behind in the private security industry because we weren't using the latest technology."
When it came to deciding on a security guard software to use in their business, Good Guard ultimately decided on Silvertrac among a few competitors. 3 things about Silvertrac stood out the most:
Fast Onboarding
After Good Guard made the decision to use security guard software, they had to act fast. With a growing business, they didn't have time to waste in multiple meetings setting up complicated software. They got Silvertrac up in no time to make an immediate impact in their business.
Customer Service
Good Guard stays busy doing what they do best - running a security operation. They needed to implement software without being software experts themselves. Luckily, they had a dedicated customer success manager who did the heavily lifting for them so they could focus on their business.
Pricing
Hal and Shawn were willing to make a good investment into technology, but as a small business just getting started, they had to be smart with their money. That's why Silvertrac's month-to-month, pay per device model was so great for Good Guard.
"With Silvertrac, we pay less per month to keep all of our clients happy than we'd pay one account manager to manage just a handful of clients."
Ultimate Organization on a Large Scale
In April of 2020, as COVID-19 became prevalent across America, the California government started Project Roomkey - putting homeless citizens up in hotel rooms to limit the spread of the disease. Good Guard was given a huge opportunity to offer their security services to 32 hotels across the entire state of California.
Being less than a year old, Good Guard had to scale up fast. Not only did they need 24/7 security at 32 hotels, they also needed to cover the $2 million worth of contracts that they took over in January 2020. As a result, Good Guard grew from a handful of security guards to almost 700 full-time officers in just a few months.
Scaling up a security operation this quickly demands a high-level of organization. Not only did Good Guard need to be organized, they needed to prove to their potential clients that they were capable of providing service at a large scale.
"You need to have a fundamental team capable of handling your security contracts. Clients will give their business to the security company that can prove it will meet their needs, not the company that wants the contract the most."
How do you prove that you can meet a client's needs? Shawn said clients don't care about guard tour software like Silvertrac specifically. They care about having open communication and visibility into what security guards are doing in the field. And that's exactly what Silvertrac does.
Good Guard uses Silvertrac as a tool to provide clients visibility into every tour and to manage all of their security guards effectively on a large scale.
Get visibility for your clients and data for better decision making NOW with Silvertrac
Closing
To operate so well at such a large scale, Good Guard needed more than just private security software. They started with a solid foundation of trustworthy employees, a high level of organization, and used Silvertrac as an extension of an already great security company to experience amazing growth.