Case Study: Giving Veterans Purpose in Private Security
January 31, 2020, 12:11 AM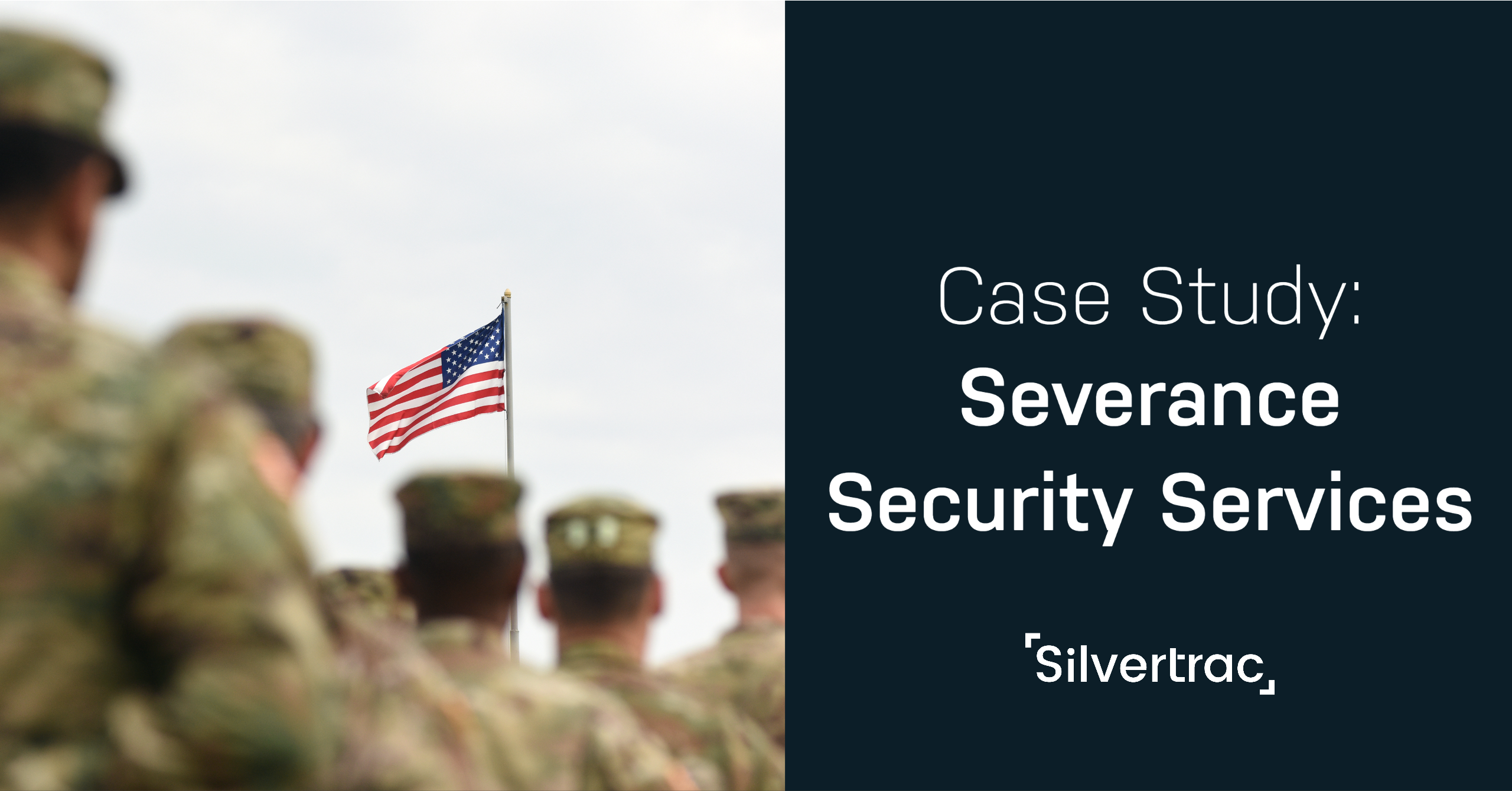 Tim Harry had too many friends come back from serving overseas feeling a lack of purpose in their lives. He and his wife started donating to the Wounded Warriors program to try and help veterans out, but he knew they could do more.
In 2015, Tim left his IT background to start Severance Security Services, LLC, in Gulf Shores, AL. Severance employs military and law enforcement veterans to give them purpose again. As Tim puts it, "We want to help save veterans' lives so they can save lives." He says he gets letters almost every week from veterans and their wives who thank him for having purpose in their lives again.
Severance Security started out doing executive protection which has now expanded to land 30 positions for Super Bowl LIV. Its security contracts have now expanded standing guards and mobile patrols servicing a wide range of industries including condo complexes homeowners' associations.
Catching Up to Industry Standards
When Tim started Severance, its security tour system was based on pen and paper reporting. Tim quickly realized that paper reports weren't going to help him grow the company like he planned to.
Tim wanted a way to easily share information about guard tours with his customers and have full transparency over his operation. He started researching how his local competitors were solving that problem. They all had one thing in common:
"We looked at all of the biggest competitors in the area to see what guard tour software they were using. When we found out they were all using Silvertrac, we decided it was the solution we should go with."
Simple by Design
Because Tim came from an IT background, he had some ideas about how Silvertrac should be laid out. Based on his previous experience with software, the issue monitor didn't have a layout that made sense to him. But it didn't take long after interacting with Silvertrac for the first time for it all to make sense.
"The information for every property was blended and it showed all the issues grouped together. I quickly realized that that's actually the best way to organize the information. I can view all of my sites at one time and, when I need to drill down to a specific property, I can just click the filter and go straight to it."
It's important for a security company owner to feel comfortable using a new guard management software. Tim had no problem with this since he came from a technical background.
But, what's even more important is that officers in the field can easily switch to digital reporting, especially officers who aren't experienced with technology. Luckily, even with Tim's older officers, picking up SIlvertrac was no problem. That's saying something, especially because they've had trouble with other software.
"One of our officers is 72-years-old. He has had problems figuring out how to clock in and out on our time-tracking app, but he can use Silvertrac no problem. It's such an easy security patrol software to use for anyone."
Increasing Communication & Transparency
Tim knew when he started Severance that he wanted to have as much communication and transparency with his customers as possible. After implementing Silvertrac, he could do that easily with the customer portal.
"Being able to give owners their own login information gives us a leg up on our competition. They want to see consistency. Silvertrac creates a lot of that consistency through automated reporting."
Having transparency is not just good for keeping customers happy. It also encourages more and more communication with customers, even if that means telling them about mistakes in an operation. That might not sound like the best idea, but Tim disagrees.
"Even when a customer logs in and finds something wrong, it ends up being better for us. The problems in our guard tours will exist whether or not we make them known to customers. But showing them regular reports - regardless of how many mistakes are in them - helps us fix those mistakes more accurately."
Clear, Measurable Growth
Since implementing Silvertrac, Severance Security has been able to bring measurable increases in profit to its customers' properties.
"At one of our condo complexes, we replaced their previous security service - which was costing them $18 an hour - at $35 an hour. But then we increased their parking revenue by 150%. The board president told us we only ended up costing him $7 an hour."
When we asked Tim what he credited this success to, he mentioned the difference that software makes in a security company.
"We don't just charge more money for a better quality security officer with a gun. We put a veteran in place and made him more successful by implementing a digital guard tour system."
Silvertrac helped Severance Security by reinforcing its dedication to having full transparency and communication with its clients. On top of that, its officers were able to perform better and be held to a higher standard that helps Severance secure more business.
If you'd like to see how Silvertrac can help you simplify your security operation and win more contracts, schedule a demo today and get started in just one day!