How To Effectively Manage Users in Security Technology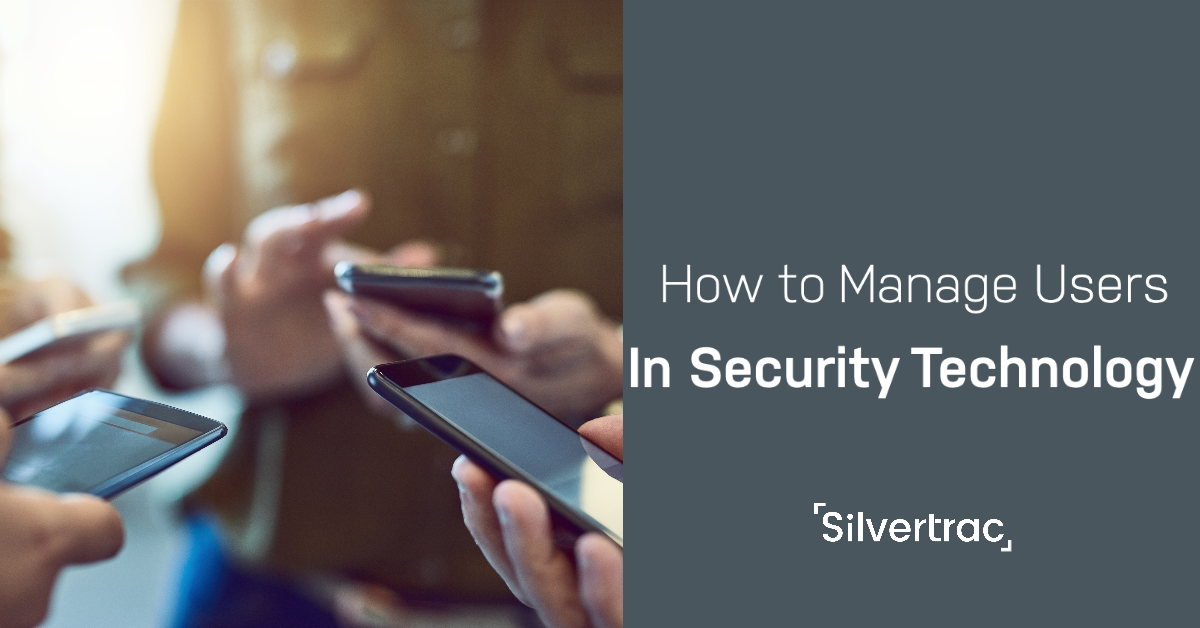 Successful contract security companies know the importance of investing in technology. Effectively using technology streamlines daily operations, minimizes human error, and frees up time and resources to win more security contracts.
But the technology needs to be managed well to get all of the benefits. This is especially true with managing users in your security technology. Having the right user settings in any software, especially guard management software, can be the difference-maker in your operation.
There are 3 steps to effectively managing users in security reporting software:
1. Creating New Users/Usernames
Creating a new user in Silvertrac is a pretty easy process. You'll need the information in the picture below for any new user (email is optional).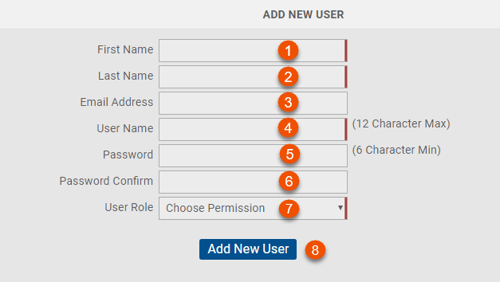 The last box - "User Role" - will be covered in the next section.
Having a system for usernames is key to keeping everyone in the system organized. If you ever need to change a user's permissions, inactivate a user, or look up user history, having a consistent naming system will make finding information fast and easy.
Tip: Many companies use a combination of first and last name initials with the last four digits of a social security number, birth date, or payroll ID number.
Here are some additional tips when creating your user name:
Use all lowercase letters
Don't use symbols
Don't use sensitive information
Make sure you know how to change usernames after they're created- some systems won't let you change it
NOTE: Silvertrac requires usernames to be unique across the entire Silvertrac database, not just within your own Silvertrac portal.
2. Assigning User Roles
Giving users the wrong permissions and access creates clutter in your technology and might put you in some tricky situations. It's important that every person your business interacts with - from entry-level security officers to customers - are only able to edit and/or access the areas that are relevant to them.
This is a lot harder to do with pen & paper reporting. All a bad acting officer would need to do was find out where reports are kept and they could change or hide any information that might make them look bad.
With Silvertrac, you have the ability to assign every user a role. When determining user roles and permissions, it is important to determine exactly what each user will need. Some users will need full edit access to every part of the software, while others only need to clock in, clock out, and report issues.
Different roles mean different access levels for every person who has a username in the portal. This keeps responsibilities clear and makes it easy for every user to get the information they need quickly. Silvertrac has roles set up for every type of employee and customer including:
3. Deactivating Users
When an employee leaves your security company your first thought might be to make sure they don't have access to any sensitive company information. In many cases, people want to be able to delete the user permanently from the system.
But it turns out that deactivating users is better, and more legal, than completely deleting them. Due to state-mandated statutes of limitations, data collected by a user through reporting software needs to stay associated with that user as part of the permanent record for a company.
Luckily, deactivating a user in Silvertrac is simple and just as good as deleting them permanently.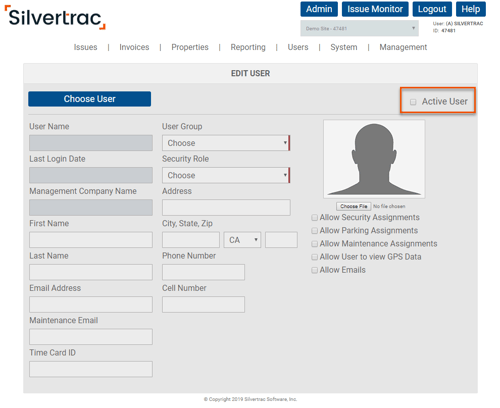 Just select "edit user", look up the user you want to deactivate, select the user and uncheck the "Active User" box. If for any reason you ever need to reactivate a user, you can still find them in the "User tab" and reactivate them with just a few clicks.