What Cell Phones are Best for Security Guard Companies?
February 7, 2020, 12:01 AM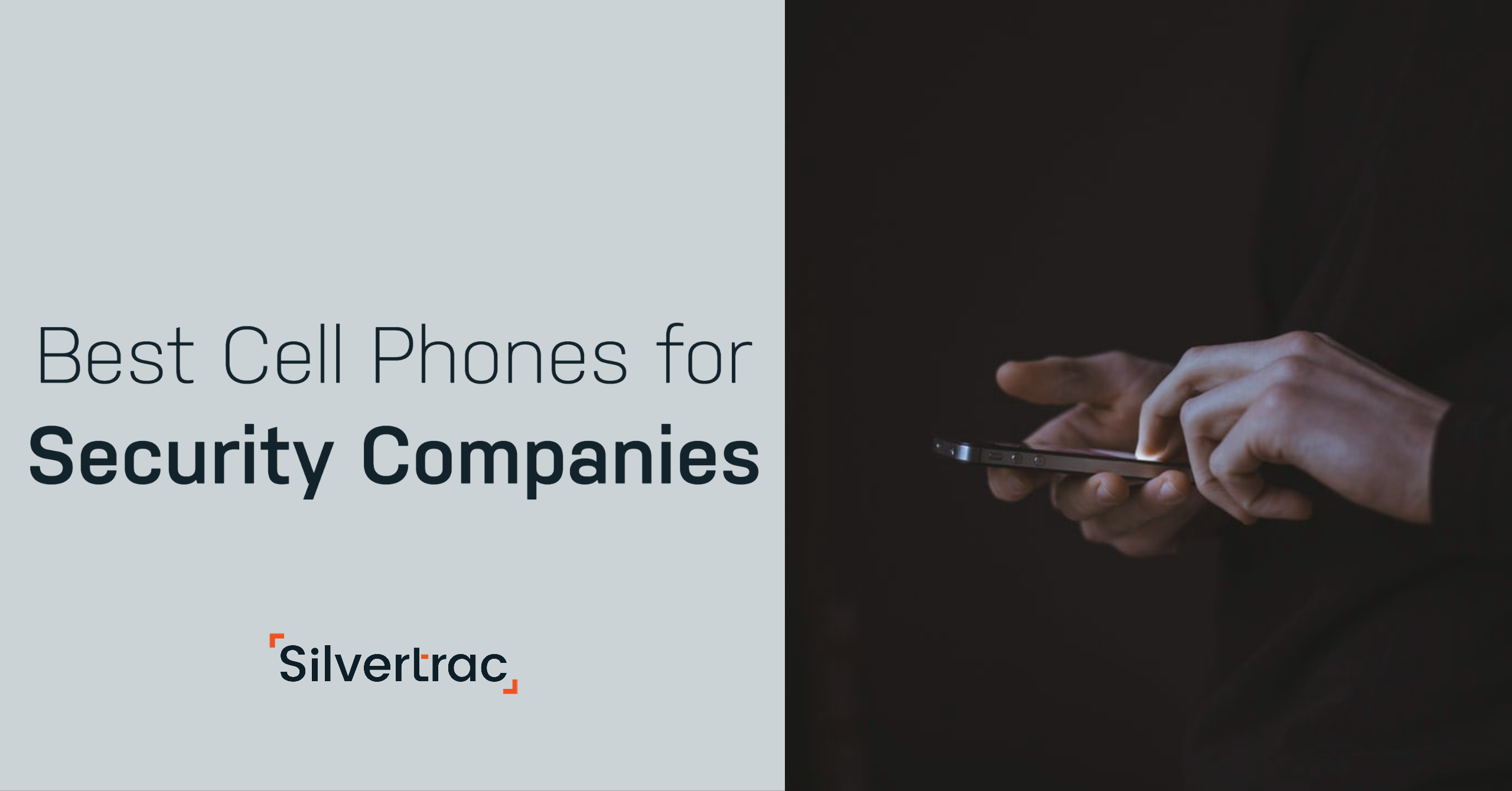 With how many new cell phones are released to the market every year, it can be hard to choose a phone for your security company. That's without thinking about what is going to be the best fit for your needs. In this quick guide, we are going to review a few things you should consider before you decide which phone to go with.
If you are already using a guard management software in your security operation, you are well-aware of the frustration that deciding between Bring Your Own phone (BYOD) or company-provided phones can be.
Assuming you are moving forward with company-provided phones, we have put together some resources to help determine the best phone for you. We are going to look at pricing, durability, and security.
To lay some groundwork, take a look at the role of phones in the physical security industry.
Pricing
Since there are so many different cell phones to choose from, we are going to focus on new versus refurbished phones and price points for the most common phones used by Silvertrac customers.
New Cell Phones
A new phone is going to cost at least a few hundred dollars more than a refurbished one. Think about when you purchase a brand new car. That shiny, new vehicle is going to smell great, but it immediately depreciates in value as soon as you drive away from the dealership.
A new phone will have brand new hardware and zero wear and tear, which may be important to your operation. But keep in mind you might be able to buy a "like new" phone that is much cheaper for your bottom line - as long as you know what to look for.
Refurbished Cell Phones
Refurbished phones, depending on who you purchase them from, can be a great option. Apple updates its refurbished phones with new batteries so if you buy a refurbished iPhone, you are guaranteed a used but updated phone. Samsung has a similar policy for its refurbished phones.
When purchasing refurbished phones, always look at the seller's policy. If the phone is not "certified, pre-owned," it is highly recommended that you contact the vendor to confirm the conditions of the cell phones they are reselling.
Finally, never purchase a refurbished cell phone that isn't under warranty and always confirm the return policy. Some vendors will only allow 2-weeks for a return, while others allow for up to 90 days.
According to Consumer Reports, the best places to look for refurbished phones are:
So how much are these bad-boys going to cost you?
Price Points for "Flagship Smartphones"
Fun fact, Android has almost 75% of the total global smartphone market share.

Protecting Cell Phones
Phones break. They fall out of pockets, slip out of hands, jump into toilets… It doesn't help that your security officers are likely securing some rough and tumble properties, like construction sites or event security, so it's important to look at phone durability or get a case that is going to protect your phones.
Durable Cell Phones for Security
According to TechRadar, these are the best rugged smartphones currently on the market:
If these smartphones don't meet your needs or aren't in the budget, there are some great options for durable cases that you can use.
Phone Cases
According to Digital Camera, here are the best cases currently available:
Cell Phone Security
What kind of security software provider would we be if we didn't look at the security of the cell phones we are sharing information about? Especially given the current state of the phone security discussion.
Apple iPhones are historically one of the more secure phones on the market. This is due to Apple's frequent software updates and stricter requirements for getting apps approved. Apple does this to make sure bugs are dealt with more quickly which is often at the core of security issues.
Android smartphones are typically less secure due to less frequent software updates and less strict requirements for approving an app into their app store. Android is an "open-source" platform which means that software developers have access to the code so they can innovate easier. This is a great way to improve technology and is still secure, but it does open the door for more security challenges.
In addition to being aware of the security policy of your cell phones, there are a few different measures you can take to help maintain cell phone security. There are plenty of great phones out there that will help up-level your security operation.
We hope this helps in your decision-making process. Whatever phone you end up with, don't forget Silvertrac has an Android & iOS app! Schedule a demo today.