078: How To Avoid Paying For Company Cell Phones, Even In California
November 19, 2015, 1:13 AM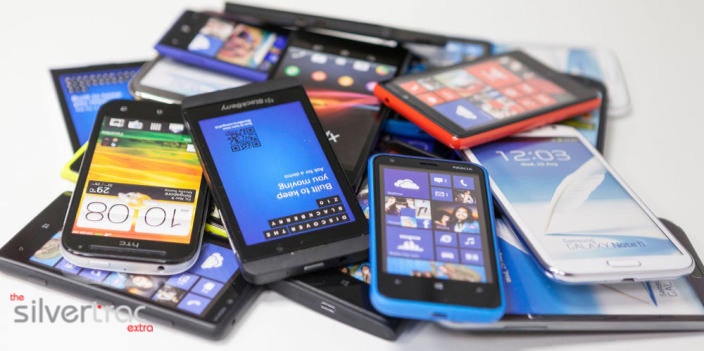 A few months ago, we did an episode covering the pros and cons of using company cell phones versus having a bring your own device (BYOD) policy. We found that, for the most part, BYOD is cheaper, more convenient, and better for employee satisfaction.
However, there was one significant con that we neglected to cover in that episode. Regulations in some states make it much more difficult and expensive to have your employees use their own phones for work. This is especially true in California.
Fortunately, during our time at the CALSAGA conference, we reconnected with customer Lawrence Borgens of Delta Protective Services. Lawrence has found a useful tactic that allows him to pursue a BYOD policy without having to pay huge costs or running afoul of California labor laws.
Lawrence's Background
Lawrence started out in the Marine Corp for a few years before moving into the private security field. He did some work with a private investigator, put himself through a bodyguard school in Aspen, Colorado, and even spent some time in L.A. doing private security for big-name entertainers and executives.
After he tired of L.A., he moved out to Stockton, California and founded Delta Protective Service, a contract private security and patrol service. His first client was a bowling alley, so the company was just him in a uniform standing out in the parking lot.
Delta Protective Services has been in business for 23 years, and it's grown a long way since then. Fairly quickly, he added a couple more properties and had to hire some other guards. Then, he started a patrol service, which was just his car with a logo on the side. Now, his company employs over 100 officers.
How Silvertrac Impacted His Business
When customers started complaining about guards not being at their posts and other basic issues, Lawrence went looking for a way to fix this issue. He started with the simple button and wand system, but pretty quickly realized that caused more problems than it solved.
He decided to look for a more comprehensive solution, and after checking out a couple different options, he found Silvertrac.
"When I saw that there was a security guard app and I could put it on a company cell phone, take pictures, put the text comment… we've got Google Maps to see where they're actually at, the whole nine yards, it was kind of a no brainer," he said.
How Lawrence Got Rid Of Company Cell Phones
One of the issues Lawrence ran into when looking at one of our competitors, GuardTrax, was that they would include hardware in the package, rather than putting an app on your own hardware. This is the opposite of what he wanted, which was to not have to use company phones at all.
This is difficult with California's employee cell phone laws, but he's come up with the solution of folding reimbursement payments to employees for the use of their phones within the Uniform Maintenance Allowance.
Delta Protective already reimbursed employees for the cost of their uniforms, so now they just include reimbursement payments for the minutes and data their officers use for work. This is not considered compensation, so it's not taxable.
We calculated the cost, and it's just about $16 a month for each officer, which is quite a bit cheaper than paying for the hardware and full plans for the whole company. That's because with Silvertrac, officers only have to use data for each hit.
"That's what's nice about our system not doing things like geofencing or doing a constant GPS tracking, because we really limit the amount of data that's being used," said Johnny.
Good For Employees And The Bottom Line
Lawrence is only just rolling out this program now, but he expects it to be popular among employees, who already disliked having to use company phones that they weren't familiar with.
"I've had employees come to me and say, 'Hey, I don't know how to use your phone,' because we use an Android, maybe they use an iPhone, and I have to teach them how to use my phone," he said. "So they've actually come to me before and said, 'Can't I just use my own phone?'"
Not only do employees often prefer using their own phones, they'll also probably take better care of them than they would a company phone.
Silvertrac Success Story
We loved hearing about Lawrence's clever strategy to get rid of company phones, and we were also excited to hear about ways he's successfully used the Silvertrac app in his business.
He described one instance where a customer suffered a break-in, and Silvertrac made it much easier for his officers to record everything and document the issue for the police and legal proceedings. We're glad to know that in a high-pressure situation, we were able to take some of the stress off of the officers and make everything run more smoothly.