096: How To React When a Client Accuses Your Officer of Lying
November 17, 2017, 8:48 PM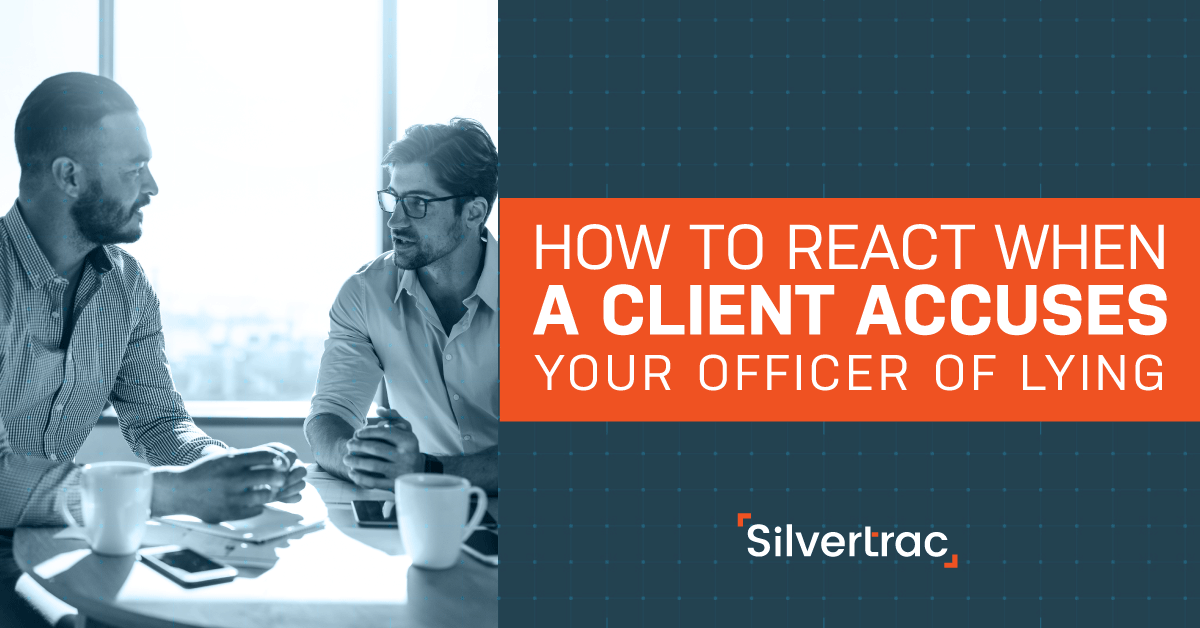 Everyone in the security industry knows what it's like to be accused of lying. When your company is responsible for the safety of hundreds or thousands of people, situations are bound to arise where someone feels your officers were not doing their jobs correctly. Because of this, security operations managers are often put in the position of needing to prove that their officers are telling the truth.
You might not be able to avoid this unpleasant situation, but you can be prepared to handle accusations in a way that minimizes the problem. To help understand what to do when an issue like this comes up, we spoke to Ryan Sudrick from Invictus Protective Services in Tempe, Arizona, and Jason Jackson from Southwest Security in the Palm Desert area.
Have Systems in Place to Track Officer Actions
When you receive a complaint, it's vital that you're able to access documentation that proves whether or not the complaint is valid.
"We have a system in place that tracks our officers," says Ryan Sudrick. "On top of that, dispatch is constantly checking in on officers while they're on duty."
"My company runs a 24-hour dispatch center, we use Silvertrac Software for accountability, and we have GPS tracking in all of our vehicles," says Jason Jackson. "Between these three systems, we can usually prove to our clients if our officers were doing their jobs correctly."
If you don't have a system in place for keeping your officers accountable, getting one should be a priority for your organization. Without proper documentation, an accusation which could have been simple to disprove can quickly devolve into a matter of he-said-she-said.
Avoid Being Defensive
When a stakeholder calls your company and accuses an officer of underperforming, the first step is to listen to their complaint and let them know that they're being understood.
"Your job as an operations manager is to reassure them that you do not tolerate whatever it is that the accusation may be, and that you'll get to the bottom of it. Most importantly, end the phone call by saying you'll follow up with them," says Jason Jackson.
Tell the client that you'll be launching an internal investigation, and provide them with a realistic timeline for when you will get back to them. Jason notes that failing to listen and respond promptly to complaints like these can escalate the situation, and potentially put your contract at risk.