088: Why Guard Management Software Should Top Your List of Resolutions
December 18, 2015, 9:01 PM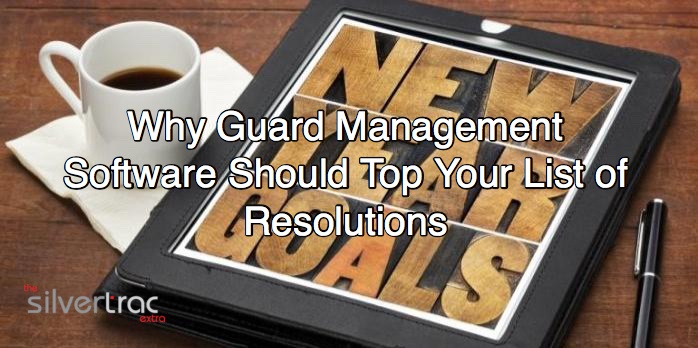 At the turn of a year, it's always good to reflect on personal and business development. As we approach 2016, I like seeing how much I've grown, how much my career has grown, how I've developed my relationships with family and friends in 2015.
The end of the year is also an awesome time for the owners of security businesses to look at where they are now and set a trajectory for where they want to be at end of 2016.
Guard Management Software: A High Impact Investment for 2016
If you're not already using guard management software, there is nothing you can do in 2016 that will have more impact on your business. Whether you use Silvertrac or another guard management software, these systems give you paperless reports, the ability to manage patrols in real-time, and more. Make a resolution to reach out to the key providers in the industry at the beginning of the year so you can implement a system no later than the third quarter of 2016.
You have to look at guard management software in 2016 because:
Given the world situation, with constant terrorist threats, the security industry is going to grow tremendously.
In spite of this, people aren't ready (yet) to pay adequately for security.
It sometimes can be difficult to put good quality staff out in the field because of financial limits in our contracts.
Guard management software can make it easier for you to grow your company with quality services at lower costs.
The Guard Management Software Advantage
We're not telling you to get software because we're a software company. We're telling you to get software to get an advantage. Guard management software will:
Reduce your costs,
Reduce your time,
Reduce your liabilities, and
I'm very passionate about it because the people who use it cut costs and grow their businesses.
If you buy guard management software and don't use it, you're a fool. I understand there's a lot of technology out there. The options can look overwhelming. Still, it's important to look at them. Chris and I were in your shoes, doing the day to day in the security business. We know the issues you face and the challenges you face. We recommend software because we have used it, and we have seen incredible results and impact.
Book three hours. Schedule three demos so you and your team can look at three different solutions. Then talk with your team about what solution might work for you. Whether you choose Silvertrac or another solution, you will see the benefits in your business.