Referral Sources You Should Be Building
November 14, 2016, 4:20 PM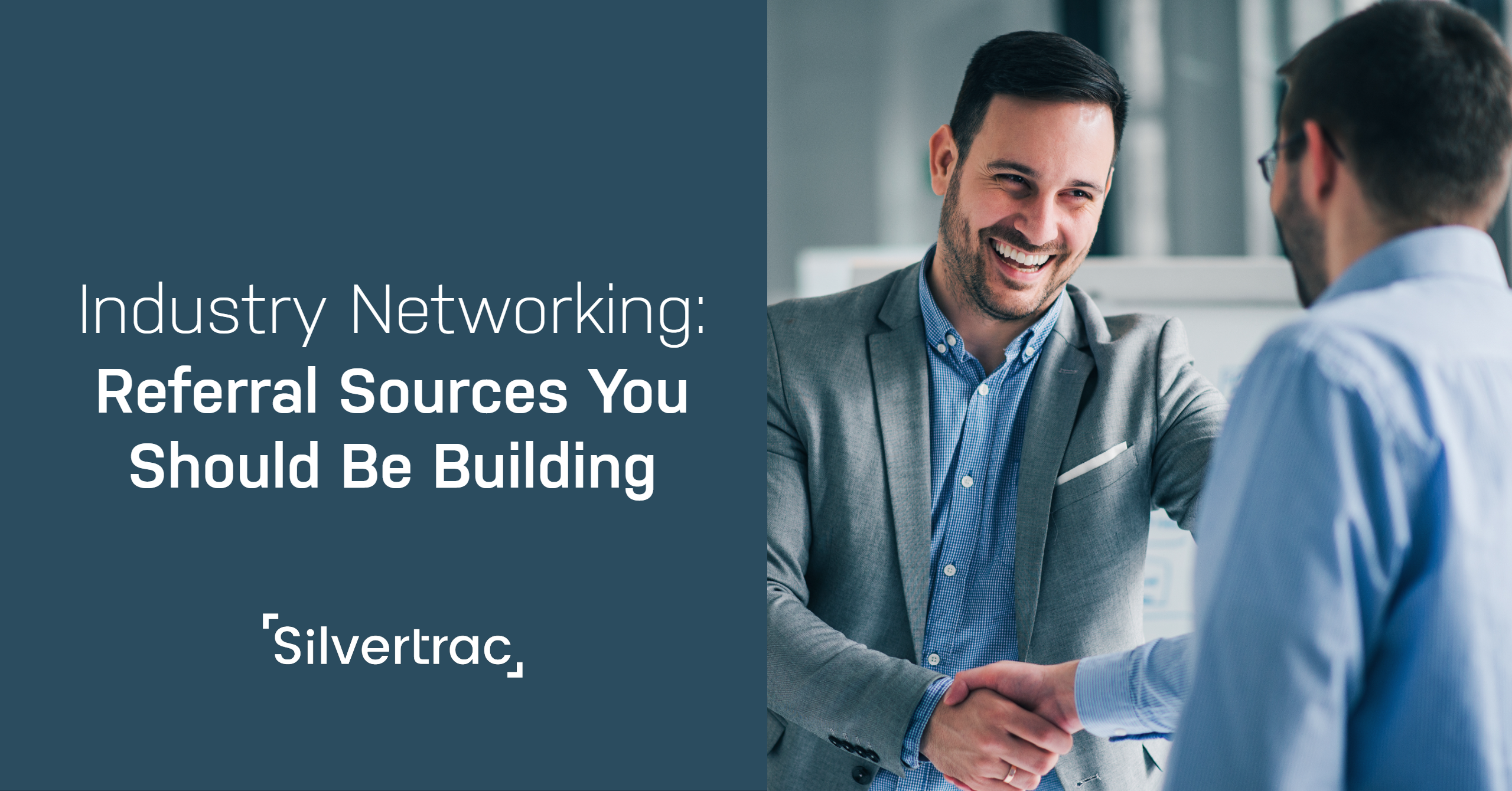 Success in the security industry starts with finding sources of fresh referrals that you can use to grow your business. Finding and cultivating referrals is something that every security business should be doing. The time, effort, and expense you put into the process can be returned several fold in the form of new and recurring business opportunities.
Networking 101
Networking is a skill that has to be learned and it starts by getting active in the community. Rather than continually promoting your business and the software and skills that make your business reliable, networking is mostly about learning to listen. It is about hearing your contact's needs and providing them a solution they can use. While you want to be interesting, it's more important to be interested.
Volunteering in community events, joining the Chamber of Commerce, and sponsoring community organizations will all help you make contacts. Keep your eyes and ears open for opportunities that you can pursue while you take an active role in the community.
Finally, follow-up regularly with your contacts and nurture your relationships. Keep the lines of communication open and flowing. Stale networks generate far fewer leads than active relationships.
Sources Worth Cultivating
If you are looking to get the biggest bang for your buck, consider the following sources for referrals. Each of these can help your business expand if you take the time to understand their needs and demonstrate that you have the skills, talent, and personnel to meet them.
Bankers - Bankers involved with business development are deeply intertwined with the area business community. They know which of their friends and customers need security services. Whether it's the millionaire down the road, or a mom and pop shop down on Main Street, they can provide suggestions on who you should be marketing your services to.
Builders - Builders can tell you what they are building and who they are building it for. They can tell you about businesses entering the market even before they have broken ground. This gives you ample time to develop a marketing pitch that speaks directly to the business' impending security needs.
Building Inspectors - Building inspectors know the area business community intimately. They know businesses that have weaknesses within their security envelope and can provide recommendations on your behalf to businesses they work with.
Landscapers - Landscapers have a vested interest in the safety and security of the properties they maintain. Busted sprinklers, overgrown hedges, failing masonry, etc. can create safety and security hazards. Landscapers can provide you with the contact information of their clients, and in return, your team can notify the landscaping company of any maintenance issues that may arise.
Commercial Insurance Firms - Many insurance policies require businesses to secure security services for their property. These services might include everything from remote monitoring to physical presence. A relationship with individuals selling commercial insurance policies is a win-win-win for everyone.
Property Managers - Property managers know which of their clients are having problems with theft, violence, etc. Networking with property managers gives you an opportunity to protect their properties and keep their residents safe. The value of property within the community, and the value of your brand will both grow as a result.
Networking is a critical component of your marketing efforts. It is an efficient and effective tool you can use to spread the word about your security services. Security firms that master the skill of networking can "think outside the box," and deliver results that get renewed contracts are companies that thrive and prosper from their efforts.