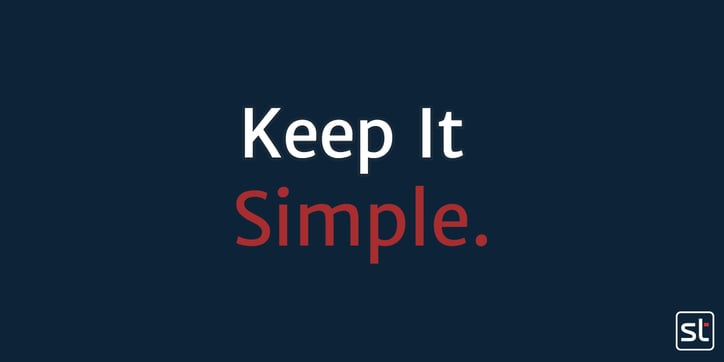 There are several guard tour software programs to choose from, but it's important to pick one that's going to be the best fit for your security company. A simple solution can offer several advantages over a complex enterprise-type solution for several reasons.
Here's three benefits of utilizing a simple guard management software system in your organization!
1. Ease of Deployment
In the security industry, you serve dozens of industries and even more customers, all with different post requirements. You need a simple solution that will allow guards to get back to work in the shortest time possible. Time spent implementing enterprise, contract based softwares often come to Silvertrac for our agile onboarding process, with some companies up & running in as short as 24 hours. In our experience, companies who end up choosing complex software end up letting the solution drift to the back burner just because of the time it takes to get a single post setup.
Let's be real, there are 1,000 things that can go wrong when you are managing a security operation. When you do get the time to work on your business rather than in your business, you need to get the most out of it. Selecting a simple solution that is easy to setup will help you do just that.
Related Article: Creating Professional Reports & Report Writing Tips
2. Cost Effectiveness
Simple solutions are typically available at a lower cost point, since you're not paying for features that you're not using. Many guard management solutions boast features that are rarely going to be used, while overlooking perfecting the features that will be used every day in the field.
It's easy to get hung up on flashy features that are only used 1% of the time. That feature needs to hold it's proper weight in the procurement process.
Also, look for a pricing model that is tied to how much value your company receives from the product. Stay away from pricing models that price per guard, per user, or per property.
You shouldn't have to pay more if you have two part-time officers rather than one full-time officer, right?
Related Article: The Good, Bad, & Ugly of Security Incident Reports
3. Scalability
Using a simple, cloud-based guard tour system can be much more scalable, since you don't have to run everything through an IT department or administrative assistant. You can have account managers actually setting up and managing the software on a site-by-site basis.
Most organizations look for cloud-based programs versus traditional security tour tools (like Deggy tools) primarily because there is no hardware involved. This means as you grow your company, you will not be required to buy more equipment and can focus on those dollars on investing internally.
The faster a software is deployed, the faster you get a return on your investment. If it takes 3-6 months just to deploy the software, you've taken on a huge cost upfront.
You also don't have to go on a site-by-site basis, you can deploy the software across your entire operation which makes your whole company more efficient.