Advice for Getting a New Security Guard Started Off Right
February 13, 2017, 7:00 PM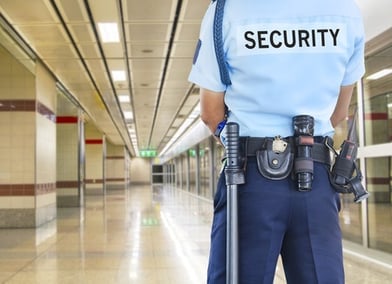 Protective service occupations are sought out by a diverse range of people that may have radically different life experiences. A security shift may be staffed by recent grads or retirees, former military service members or homemakers seeking out their first job outside the home. Given this diversity, a one-size-fits-all solution for training and readiness may not be possible. Security Officer is a job description that can be stressful or even hazardous, and it is a position that shows high turnover nationwide.
The first few weeks of employment for a security officer can truly make or break the position, so doing all that you can to make sure your staff are confident in their new role is incredibly important.
Make Sure All Written Instructions Are Clear
The first step to making sure that your new officer gets off on the right foot begins with the site instructions. Every work site should have written instructions that are specific to that particular work site.
While a general manual for the conduct of officers is essential, it should be a supplementary material to the specific site instruction manual. If possible, give your new security officer time to review the instructions before they ever set foot on site. Clearly written and easy to understand instructions will prepare your officer for their first day of duty and give them a reference in the coming weeks as they become acclimated to their new responsibilities.
Be Aware of Their Background and Train Accordingly
On the job training of your officer shouldn't end the first day on the job. Training should be a process of long-term observation on the part of a supervisory officer. Be aware of the prior experience that your officer is bringing to the table. While former military service members and police officers will come to the site already spun-up on the many fundamentals of protective service, they may be prone to overreach if they do not have a firm understanding of the limitations of their role and the restrictions that did not exist in their previous position.
Likewise, those with little or no experience may find themselves intimidated by their new occupation or feel uncomfortable with being given responsibility or authority in excess of what they are used to. Training and evaluation should be tailored to help individuals achieve the standards expected of them while incorporating these factors.