Every month our Customer Success and Support Team report on support stats, new resources, feature updates and customer feedback. We have two goals in sharing this information. First is to help our team understand our customers' pain-points and successes. Second is to show that we are real people solving real problems. If you're not a current customer of Silvertrac, maybe you'll find that the grass really is greener on the other side.
Ultimately, this post is about giving our customers a voice within Silvertrac. Enjoy!
What's in this post?
February's Support Stats
New FAQ: The Missed Checkpoints Report
New Resources Page
---
February's Support Stats
Silvertrac uses a customer service software called Zendesk to manage all requests submitted by our customers. Throughout the month, email or phone requests are stored as a ticket with a complete history, resolution, and satisfaction rating. At the end of the month we receive stats that help our support team benchmark their performance to the rest of the software companies using Zendesk as well.
As you can see, our average reply time was less than 3 hours, which beats the industry benchmark by more than 21 hours!
A few other stats to note.. Silvertac handled a total of 115 unique requests from more than 15,000 total users! That means that our self-serve support articles and videos are doing their job! But, we're always trying to improve. So if there are more resources you'd like to see available, email support@silvertracsoftware.com and let us know what you think.
---
New FAQ: The Missed Checkpoints Report
One of the frequently asked questions this month was about the Missed Checkpoints Report. If you aren't familiar with it yet, the missed checkpoints report is an email that is sent every morning with a list of the checkpoints that were missed the previous day. This probably seems a bit limiting at first, as it did to the customer below who wrote:
"I have a large patrol client that has selected on her own to receive an email if a code isn't scanned. This account happens to be unique and we patrol it on rotating schedules. This causes some of her buildings that rotate to hit this exception report.

Is there a way to designate each specific code to have a time frame so if it's not hit on the specific day/shift it generates on the report? If not I propose we need to have that asap or remove this option until we can. For example I have some buildings that are to be hit on specific days of the week with different time frames on those days and shifts. It's almost like each code would need it's own calendar or schedule?"
Unfortunately, the missed checkpoints report doesn't quite work as requested by this customer. Let me explain..

Currently, the missed checkpoint report will only include checkpoints that were not scanned within a 24 hour period, generally between 4:00am-6:00am. The missed checkpoint report will not include checkpoints that were only scanned once, when they were supposed to be scanned twice. We also can't schedule a time for checkpoints to be hit without using Silvertac's task feature.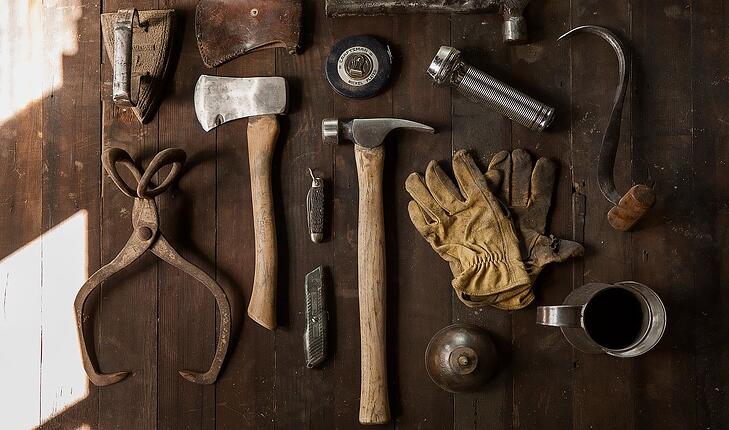 Now I know what you're thinking..
"That sounds like only half of a feature."
And you're right!
This feature is currently a beta version of a much more robust checkpoint feature that we hope to release soon! We have plans of implementing some pretty cool tools that will accompany the checkpoint feature. Just picture this as a building block to a feature that will allow you to schedule alerts and requirements for each individual checkpoint.
Why does Silvertrac release features like this? It's simple, because we only release features that you can rely on. After all, what good does a full feature that works half the time do? We test small features little by little to protect our amazing uptime of 99.9%. So rest assured, our engineers are working hard to make sure that Silvertrac meets all your needs and remains reliable at the same time.
---
New Resources Page
Don't you just love free stuff? Yea.. We do too!
We love giving away free stuff too, especially if it means helping our customers become more successful. So that's exactly what we're doing. We'll be publishing new tools and resources on a regular basis over on our
resources page
.

Check it out: