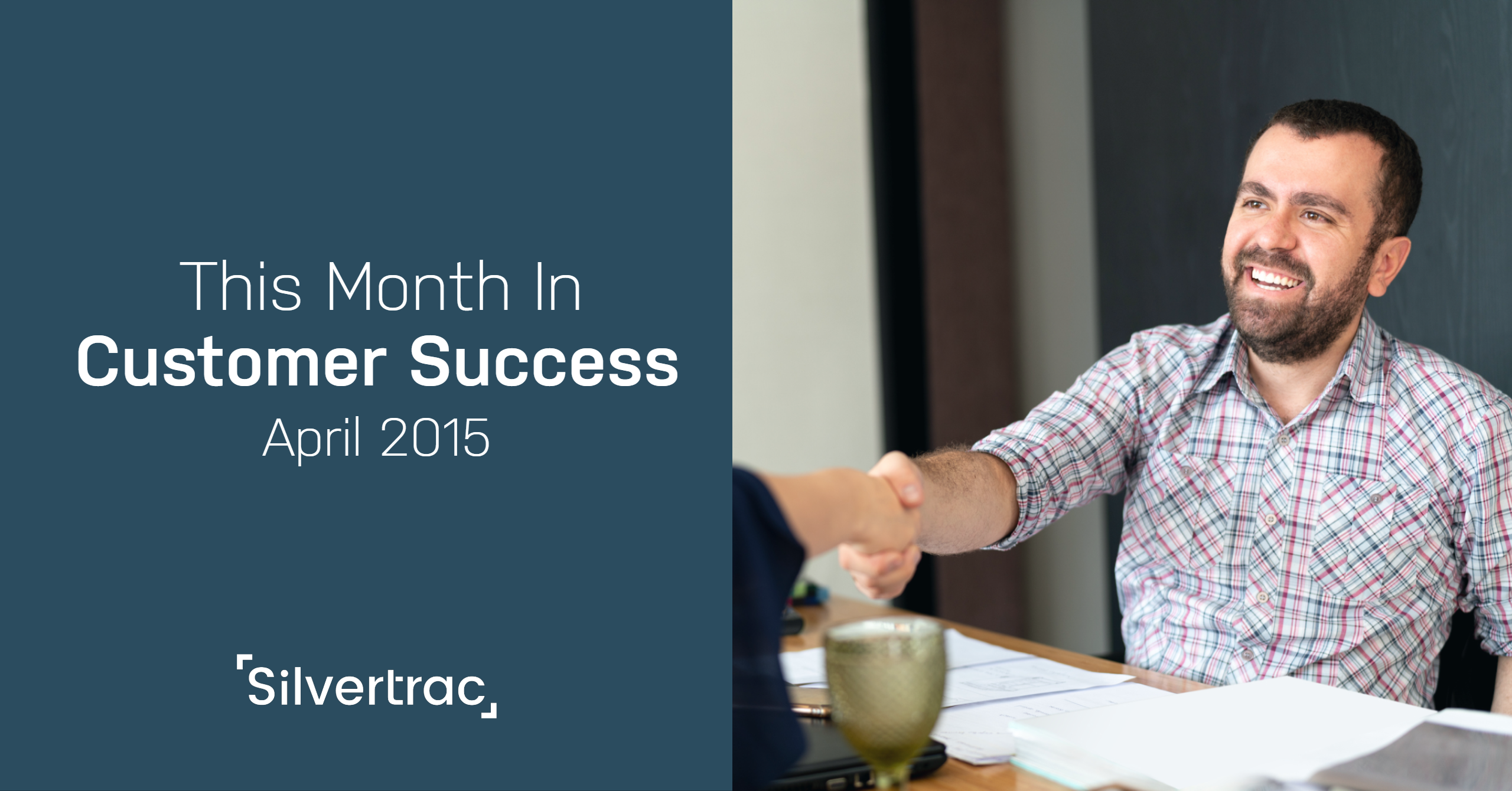 Every month our Customer Success and Support Team report on support stats, new resources, feature updates and customer feedback. We have two goals in sharing this information. First is to help our team understand our customers' pain-points and successes. Second is to show that we are real people solving real problems. If you're not a current customer of Silvertrac, maybe you'll find that the grass really is greener on the other side.
Ultimately, this post is about giving our customers a voice within Silvertrac. Enjoy!
What's in This Post?
April's Support Stats
New Features, Updates, and Fixes
How to deploy weather-proof checkpoints (QR Codes)
How to receive Text Alerts
---
April's Support Stats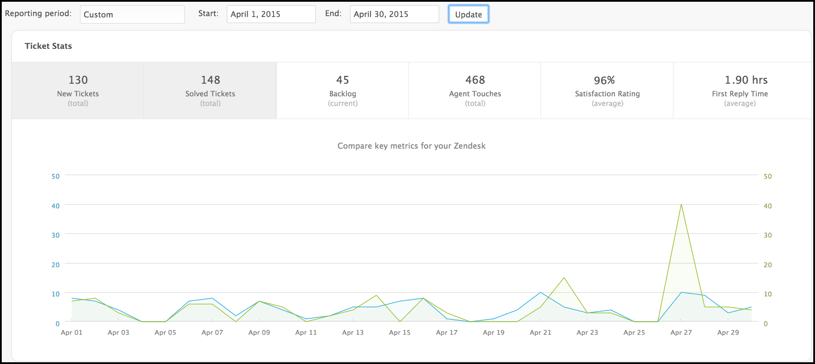 Silvertrac uses a customer service software called Zendesk to manage all requests submitted by our customers. Throughout the month, email or phone requests are stored as a ticket with a complete history, resolution, and satisfaction rating. At the end of the month we receive stats that help our support team benchmark their performance to the rest of the software companies using Zendesk as well.
Silvertrac received 130 new tickets this month and have an average response time of 1.9hrs!
Our backlogged issues went down from 58 to 45. Backlogged issues are requests for additional features, changes to the software, or non-critical bug fixes.
---
New Features, Updates, and Fixes
In preparation for the new "Edit Property Release" that went out in the middle of May there were several updates and fixes completed including:
Users are now able to pull a user shift report for up to 32 days. (The previous max was 7 days).
A bug in the vehicle search section that was causing a blank alert message to pop up has been fixed.
A bug that caused inactive issue types to be displayed in the "Assign Issue Types" menu has been fixed.
There is no longer a "default unit" selected when submitting an issue. This was causing issues to be attributed to units by default, rather than by user selection. The unit field is now blank by default unless a user manually makes a selection in this field.
Emailed reports now include the issue number in the pdf's document name. Before they were just titled "Report")
The property profile report now includes both checkpoint instructions and notes.
Admin users can now make changes to their own accounts without having to contact support.
Cosmetic changes were made to the GPS section for Internet Explorer Users.
A bug that required at least 5 characters in the "Phone Number Name" field has been fixed.
A bug in the Anroid App that prevented some checkpoint photos from appearing in the issue monitor has been fixed.
And much more!
---
Setting Up SMS Text Alerts and Notifications
Ever wish you could receive text alerts rather than (or in addition to) the email alerts you're already receiving from Silvertrac? Now you can.
Although this isn't a result of a new release on our end, we recently discovered a way to use some preexisting technology to make this happen.
What You'll Need
Your 10 digit cell phone number

The name of your cellular carrier (Verizon, AT&T, etc.)
An additional username (only if you wish to receive both email and text notifications)
The Setup
1) This first step is only applicable if you would like to receive both text and email. Create an additional username and password. For example, if your regular username is "jpage", create a new one called "jpagetext". Then go under 'Edit Notifications' and copy the notifications from your original username.
2) Under the edit user area, select the username you'd like to receive text messages to. In the email field you'll enter one of the following email addresses depending on your cell phone carrier.
Verizon: 'your ten digit number'@vtext.com

AT&T: 'your ten digit number'@txt.att.com
T-Mobile: 'your ten digit number'@tmomail.net
Virgin Mobile: 'your ten digit number'@vmobl.com
Cingular: 'your ten digit number'@cingularme.com
Sprint: 'your ten digit number'@messaging.sprintpcs.com
Nextel: 'your ten digit number'@messaging.nextel.com
NOTE: Be sure to only enter the 10 digits of your phone number without dashes or symbols. For example: 0123456789@vtext.com.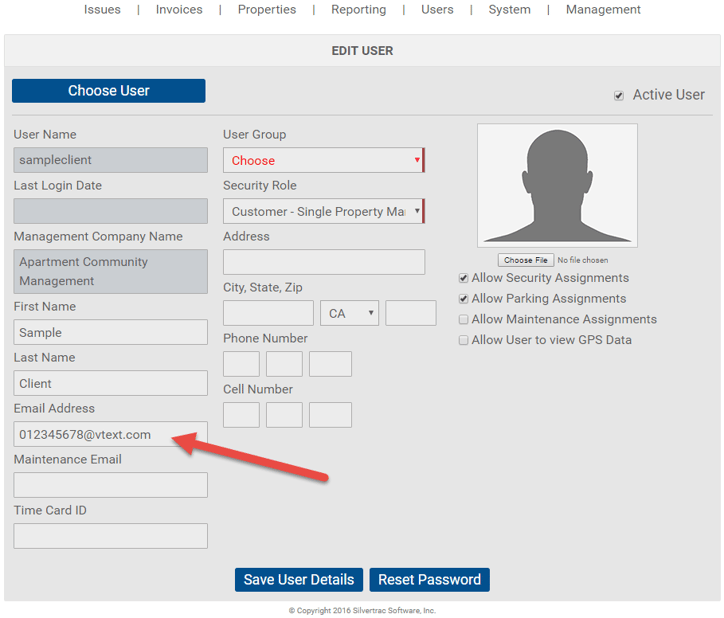 3) Save your user details. When an issue is reported you will receive a notification similar to the ones below.
Please Note: in order to review the issue, you will still need to login to the issue monitor.