8 PROVEN STRATEGIES FOR REDUCING CALL OFFS AND ATTENDANCE ISSUES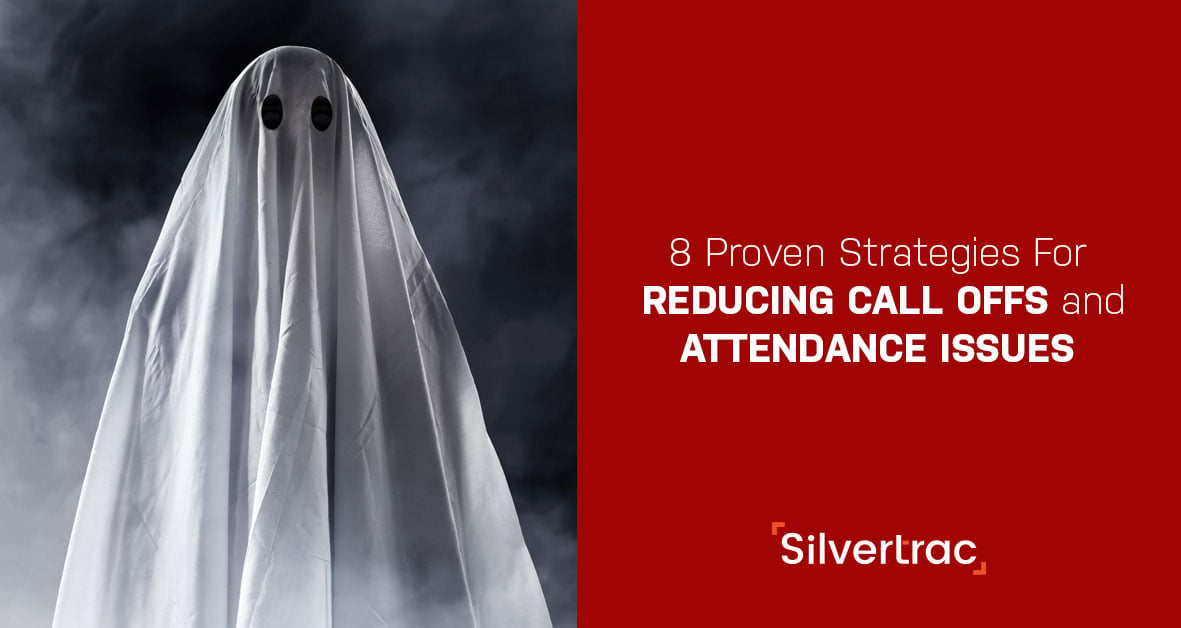 Employee attendance issues have plagued the physical security industry for YEARS.
CareerBuilder.com says the number of employees calling in sick (when they aren't) rose from 35% in 2016 to 40% in 2017. If one or more of your officers is consistently late or calls off from work, this can affect your bottom line as well as the morale of the whole operation.
It's not reasonable to expect perfect attendance from personnel; however, chronic call offs and tardiness should be addressed quickly.
Here are eight proven strategies for reducing call-offs, no-shows, and attendance issues for your guards:
#1 Keep Detailed Records
Detailed record keeping for employee performance is critical. And in most states, required. Without documentation, it can be difficult to identify and address these issues.
A basic spreadsheet for tracking call offs and tardiness can be easily referenced if a problem is suspected.
Take Action: Setting some time aside each week for working on attendance records will save you time and frustration in the long run.
#2 Deal With Issues Promptly
Avoid falling behind schedule and missing deadlines when a team member fails to do their part. If you notice an employee is regularly calling off work due to sickness or an emergency during the busiest times, they may be abusing the system.
Whether you confront an employee informally or during a review, It's best to deal with attendance problems quickly. Even if the employee is top-notch at other responsibilities but has the bad habit of consistently arriving late to work, this is a problem that should be resolved.
Take Action: A clear employee policy on tardiness & "no-show" absenteeism is 100% necessary so that everyone knows what is expected and the outcome if these rules are not followed.