098: Successful Hiring Techniques for the Modern Workforce
December 1, 2017, 11:14 PM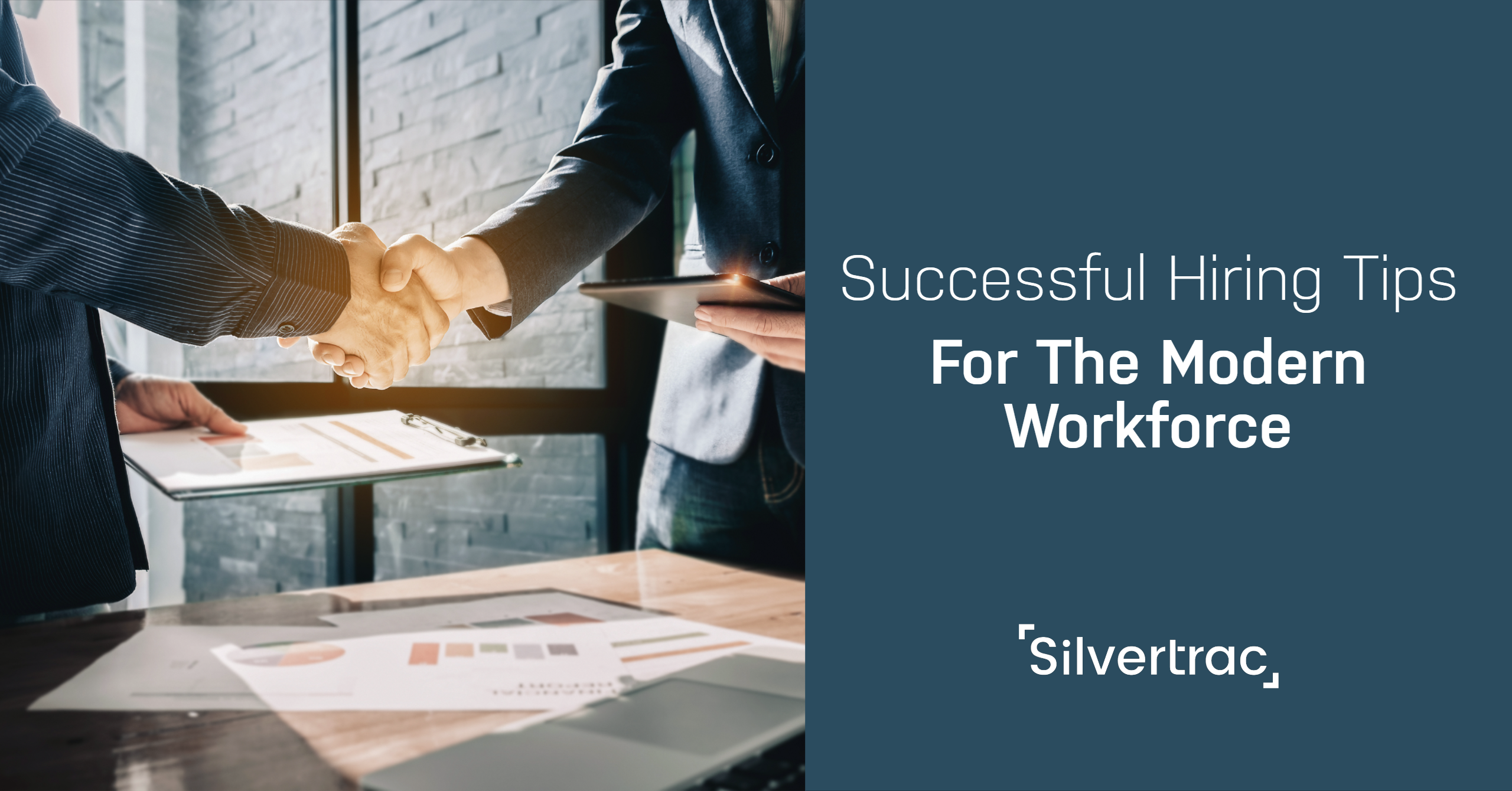 This week on the podcast, we're playing an excerpt from a recent webinar Silvertrac presented in association with Kwantek, a leading provider of innovative hiring tools.
It's no secret that hiring for the security industry has its own unique challenges. Jeff Davis, Kwantek's VP of Sales and Marketing, offered our audience some great advice about how security companies can improve their hiring practices from recruiting to interviewing to employment. Here are some key takeaways:
Recruiting Is Marketing
Your people are your product. View recruiting through the same lens as your marketing and sales efforts.
Include your marketing team or agency in your recruiting efforts. They might have tools, like google analytics, that can help you determine where to focus your spending.
Build a communication strategy for your recruitment leads the same way you would for your potential clients. Define the who, what, when, where, why, and how of your audience.
When writing a job description, focus on them, not you. Describe exactly how an applicant is going to do their job on a day-to-day basis.
Start a referral program with incentives for your existing employees. Leverage their networks to bring you great candidates.
Most millennials and gen Xers start job searches from their phones. Make sure all of your job listings are mobile-ready.
Make Interviewing Personal
Kwantek studied good guard candidates and discovered that 90% of them are "facts" people. They crave structure. Use this knowledge to your advantage by letting candidates know the good, bad, and ugly of the job during the interview process.
For people with this type of personality, withholding information is no different from lying. Don't keep the bad parts of a job a secret.
Look at interviewing as matchmaking. Instead of always trying to match one person to one position, take a more holistic approach. Don't try to shoehorn people into open jobs — instead, match candidates with the best roles for their personalities.
Not every good candidate will be good for every role. A graveyard shift at a warehouse is going to suit a much different person than a daytime position at an office building.
Make use of social interviewing practices, like group interviews, letting existing employees in on the conversation, and interviewing candidates on-site with a supervisor.
Employment Means Keeping Promises
Be open to tweaking positions to suit great candidates. If certain hours or locations aren't working for them, try to find another place within your organization where they might excel.
Build a 30, 60, or 90 day plan of action for your new hire, and follow it closely. Stay engaged with them as they adjust to their new role.
Make sure you're not breaking any promises you made during the recruiting and interviewing process. That's a recipe for failure.
Filling one role doesn't mean you can stop your recruiting efforts. Continue to nurture your applicant base to make it much easier to find a great candidate the next time a position opens up.
For more great lessons from Jeff, download the full slide deck and webinar recording on our resources page.